The author is a faculty associate at the University of Wisconsin-Madison Center for Dairy Profitability. He also is the secretary/treasurer for the Wisconsin Chapter of the American Society of Farm Managers and Rural Appraisers.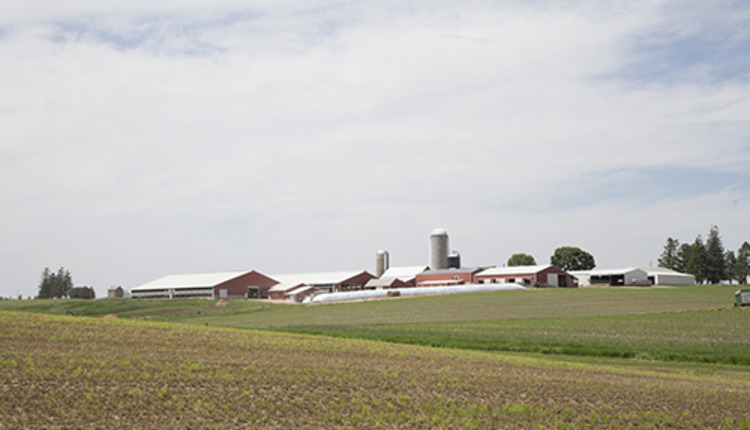 Given the weaker dairy and crop prices in 2015, the average price of agricultural land sold in Wisconsin fell by 3 percent from 2014. At the same time, the number of acres sold declined by 5 percent and the number of transactions dropped by 8 percent. In addition, land value reductions have also been reported in Illinois, Iowa and Minnesota this past year. With low commodity prices expected in 2016, the demand for land will likely soften again in 2016.
Wisconsin's agricultural land values are low compared to some neighboring states that have more productive crop ground. Large portions of Wisconsin land are not well-suited for continuous row crops, and the shorter growing season in northern Wisconsin also limits the potential agricultural value of the land.
While the state average fell slightly in 2015, there were wide variations in sale price per acre. About 18 percent of the sales were less than $2,000 per acre and only 17 percent of sales had prices above $6,000 per acre. The high-priced sales make good headlines, but there were very few sales above $10,000 per acre.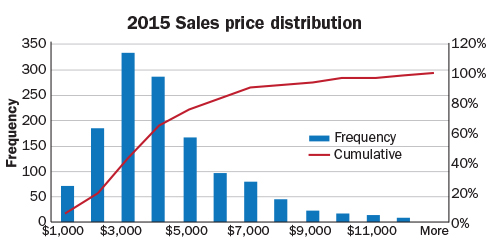 Implications for Farmers
Rising land values are a mixed blessing for established farmers. Capital gains give a retirement cushion for "last generation" farm businesses, but high land prices make it more difficult for new entrants.
On the flip side, access to affordable land resources is crucial for the survival of a viable dairy industry in Wisconsin. The typical dairy farm requires 2 to 3 acres of cropland to grow the feed consumed by each dairy cow, and land is also needed for compliance with environmental regulations. In recent years, the high demands for agricultural land have made dairy farm acquisition and expansion very difficult.
Overall in recent years, agricultural land has been a much better investment than many other alternatives. However, past performance is not always a good predictor of the future!
To comment, email your remarks to intel@hoards.com.
(c) Hoard's Dairyman Intel 2016
March 28, 2016