The third annual Dairy Fest celebration was a huge success. This three-day celebration held June 2-4 in Brookings commenced June Dairy Month with numerous opportunities for more than 1,700 total attendees to learn about the dairy industry through a variety of events.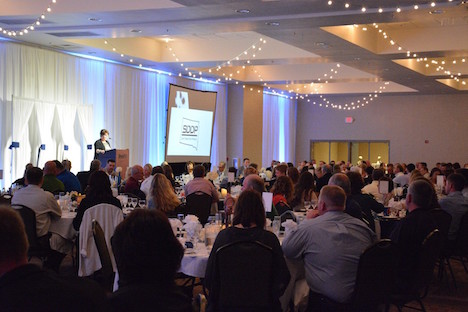 It began on Thursday night with the Got Milk Gala, a creative and elaborate celebration where dairy was the highlight of the five-course meal. The keynote speaker, Donna Moenning, with The Center for Food Integrity, provided attendees with powerful information about the importance for transparency in food production to build trust. She added, "The Dairy Fest activities are an excellent opportunity for the public to learn more about dairy production." Earlier in the day Governor Dennis Daugaard proclaimed June as Dairy Month
On Friday, more than 150 youth from the Brookings Boys and Girls Club participated in the Fork to Farm educational event. They learned what cows eat, how milk is produced, what products are made from milk and career opportunities in the dairy industry.
Saturday's agenda provided lots of free activities for families to learn about dairy. The morning began with the Cow to Cup 5K. Following the race, runners were able to refuel with chocolate milk. Proceeds from the race go back to support education through South Dakota Ag in the Classroom and SDSU Dairy Club. The winner of the race was Charles Manahan of Vienna, VA.
Later, two busloads of approximately 50 people per bus visited the SDSU Davis Dairy Plant where they learned about milk processing and how milk is converted into products such as fluid milk, cheese, ice cream and dried products. They also learned about teaching and research opportunities and enjoyed SDSU ice cream.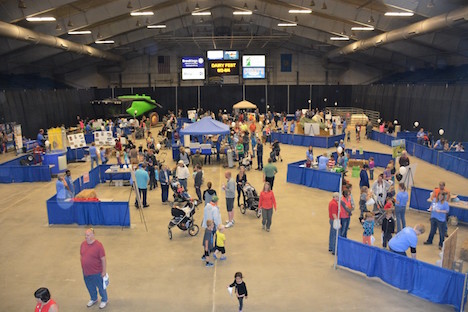 More than 1,480 people from at least six states took part in the Dairy Fest carnival where families were able to learn more about dairy through free, hands-on activities. A live animal pen, cheese making, corn box, straw bale maze, corn hole toss, bobbing for cheese sticks, and cow milking were just some of the activities at this year's event. New this year was a dunk tank and inflatable combine. There was also a Hy-Vee "cooking with dairy" demonstration along with the opportunity to get your picture taken with the SD Dairy Princess.
Finally, families could also see the workings of a modern dairy farm by attending the open house at Linde Dairy. The Landman family welcomed participants to see how cows are milked, what cows eat, and view dairy equipment including a robot used to push up cow feed. More than 400 people visited the farm and took part in the free lunch where grilled cheese sandwiches and ice cream were served. This event was made possible with support from Ag United for South Dakota.
Dairy Fest Committee Member and SDSU Dairy Field Specialist, Tracey Erickson said, "I hope families left the event with a better understanding of how milk is produced and how the dairy products are processed."
The Dairy Fest would not be possible without the generous contributions of numerous sponsors and volunteers throughout a multi-state region. Not only do the funds generated help promote awareness of agriculture, but they are also used to support scholarships to Dairy Science Students. Scholarships from the 2015 Dairy Fest were awarded to Audrey Souza and Angela Wick of South Dakota State University.
Return to Industry Buzz.
6.14.2016