The information listed below has been supplied by dairy marketers and other industry organizations. The information provided here has not been edited, verified or endorsed by Hoard's Dairyman.
Afimilk has created a new website, www.cow-monitoring.com, specifically to showcase its line of cow monitoring products. Cow-Monitoring.com was created in response to the increasing popularity of cow monitoring systems, according to Noa Yonish, Afimilk Corporate Marketing Manager.
"Producers can quickly find details about relevant Afimilk products, as well as information about automated monitoring in general," Yonish said.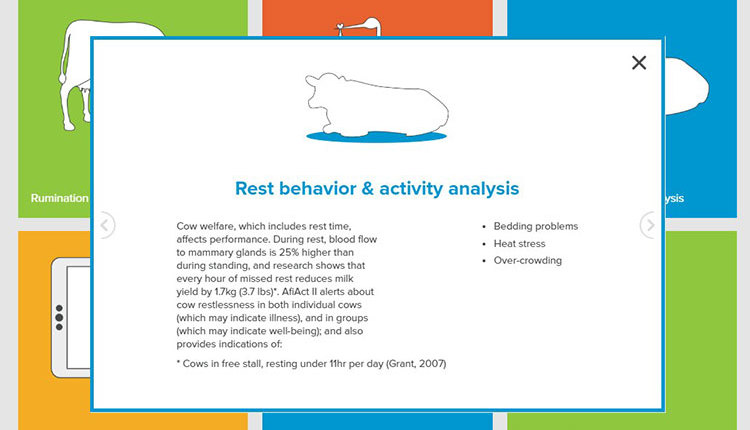 The website features a one-page scrolling design with a highly graphical interface that is easy to navigate on both desktop and mobile devices. Important aspects of both the Afimilk AfiAct II leg-mounted monitoring system and Silent Herdsman neck-mounted system are highlighted and explained in detail.
Users can also easily find information about upcoming Afimilk appearances at trade shows, conferences and other events.
Afimilk is a global leader in cow monitoring systems, farm management software and milk analysis tools for dairy producers in 50 countries. For more information on the AfiAct II or Silent Herdsman cow monitoring systems, contact a local Afimilk dealer, or visit Afimilk.com.