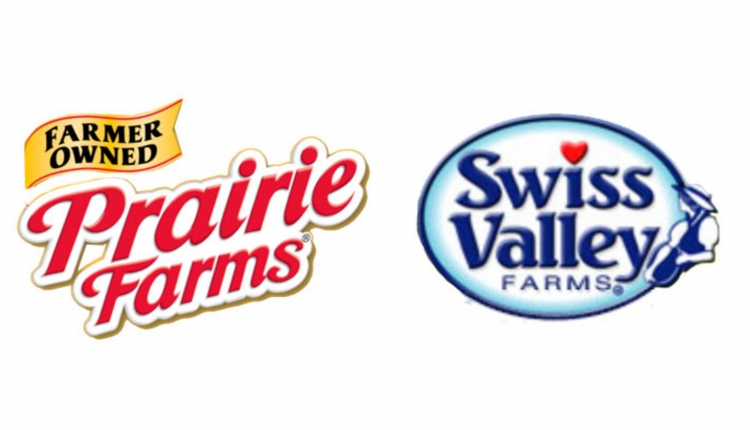 When ranked by milk volume from dairy farm members, a merger between the nation's No. 18 and No. 24 ranked dairy cooperatives will create the nation's No. 12 dairy co-op.
When ranked on dairy product sales, the merger vaults the new processor to No. 8. That's because the co-ops rank No. 11 and No. 60, respectively, on sales and have a combined 40 processing plants between the two entities.
Who are the two cooperatives?
Prairie Farms Dairy based in Carlinville, Ill., and Swiss Valley Farms from Davenport, Iowa.
Let's dig a bit deeper into the numbers.
The just-announced merger between these two dairy farmer co-ops actually has a larger impact on the Dairy Foods' Top 100 Dairy Processor list, published in the August 2016 issue, than it does on the Hoard's Dairyman Top 50 co-op list, published in the October 10, 2016, edition. That's because these two co-ops have a larger proportion of processing facilities than most other cooperatives — 40 to be exact.
Ranked by dairy product sales
Prairie Farms has 35 manufacturing plants. The Prairie Farm facilities are sprinkled across Arkansas, Illinois, Indiana, Iowa, Kansas, Kentucky, Michigan, Mississippi, Missouri, Nebraska, Ohio, Oklahoma, and Tennessee, according to Dairy Foods. This sales footprint covers over 30 percent of the United States.
Based in Iowa, Swiss Valley Farms has five plants in three states — Iowa, Minnesota, and Wisconsin. Additionally, Swiss Valley Farms was named the 2016 Exporter of the Year by the U.S. Dairy Export Council and Dairy Foods. That's because the cooperative's export sales have grown by 422 percent in the past five years.
The merged cooperative would have had $3.173 billion in dairy product sales for 2015. Those sales include $2.8 billion from Prairie Farms and $373 million from Swiss Valley.
Ranked by member milk
From a milk procurement standpoint, Prairie Farms ranked No. 18 on the Hoard's Dairyman Top 50 Co-op list with 1.843 billion pounds of milk from its 691 dairy farm members. At No. 24, the 450 Swiss Valley Farms members produced 1.064 billion pounds.
The combined entity would have ranked No. 12 on the most recent list with 2.907 billion pounds of milk from its 1,141 members.
Merger terms
Under terms of the jointly announced agreement, Prairie Farms will merge the assets of Swiss Valley Farms into Prairie Farms Dairy Inc. While agreed to in principle by the board of directors from each cooperative, the merger still depends on a member vote from each cooperative. If approved, the deal is expected to close mid-2017.
To read the release from the two cooperatives,
click this link
.
(c) Hoard's Dairyman Intel 2016