The information below has been supplied by dairy marketers and other industry organizations. It has not been edited, verified or endorsed by Hoard's Dairyman.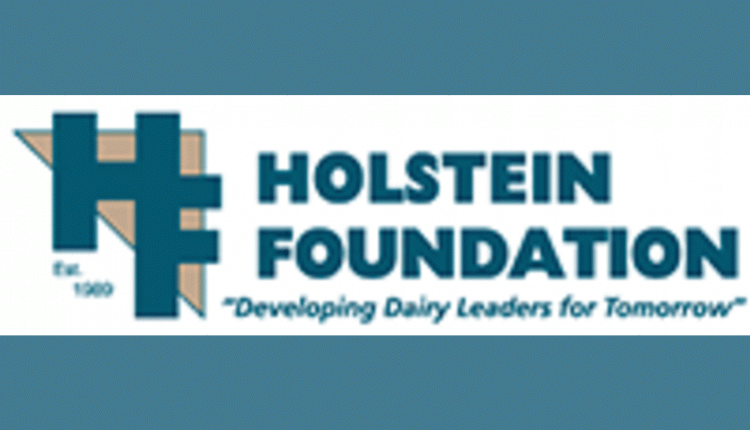 Youth showed off their dairy knowledge in Dairy Bowl, Dairy Jeopardy and Dairy Knowledge Exam competitions at the 2017 National Holstein Convention, held June 27 through July 1, in Bellevue, Wash. Over 180 youth from around the country participated between the three contests.
Dairy Jeopardy
Sixty-nine participants competed in the Dairy Jeopardy competition, divided into three age divisions. This competition is based on the popular television game show, featuring a wide range of dairy-related questions in a number of categories. Following are the top three individuals in each age division.

Junior Division (ages 9 to 13)
1st Place: Jenn Larson, Florida
2nd Place: Jordan Anderson, Pennsylvania
3rd Place: Louis Hamlett, Iowa

Intermediate Division (ages 14 to 17)
1st Place: Mackenzie Elmer, California
2nd Place: Todd Allen, Maryland
3rd Place: Daniel Clapp, Massachusetts
Senior Division (ages 18 to 21)
1st Place: Jordan Siemers, Wisconsin
2nd Place: Douglas Boop, Pennsylvania

Dairy Bowl
In the National Dairy Bowl contest, four-person teams compete within two age divisions; Junior, ages 9-15, and Senior, ages 16-21. A total of 28 Junior and Senior teams participated this year, with 20 states sending teams in each division.
The Junior division championship came down to the teams from Pennsylvania and New York, with Pennsylvania rising as the champion in the final match. Team members included Caroline Arrowsmith, Nicole Arrowsmith, Jacob Bramm, and Amber Pownall, coached by Mandy Arrowsmith and Betsy Pownall. The New York team members included Blake Wadsworth, Adam King, Phil Rea, and Elizabeth Swatling, with coach Seth Wadsworth. Rounding out the top five teams in the Junior division were California in third, Florida in fourth and New Jersey in fifth.
The Senior division finals saw California squaring off against Illinois, with Illinois claiming the championship. Illinois team members were Charlie Elliott, Brock Irwin, Jordon Oellerich, and Riley Zettle, coached by Becky and Glen Meier and John Mitchell. Representing California were Hayley Fernandes, Jacob Fernandes, Kylie Konyn, and Abbi Prins, with coaches Kirsten Areias and Stacy Konyn. Other teams placing in the top five in the Senior division were Iowa in third, New England in fourth and New York in fifth.
J. George & Anna Smith Sportsmanship
awards are given to one team in each division who best exemplify the principles of courtesy, friendliness and team spirit throughout the competition. Each team receives a cash award and plaque. The Junior team receiving this award hailed from the state of North Carolina, with team members, Will Coltrane, Lemuel Coltrane, Joseph Coltrane, and Kate Dyson coached by Kay Coltrane. In the Senior division, the honor went to the Iowa team, consisting of Nathan Arthur, Brylie Volker, Mary Scott, and Sally Hamlett, coached by Jessie Hammerand.

Dairy Knowledge Exam
The Dairy Knowledge Exam is open to any youth attending the National Junior Holstein Convention who wants to put their brain to the test with a 25-question written test. Like Dairy Bowl, youth are divided into two groups by age. The top three individuals in each division for the Dairy Knowledge Exam were as follows.
Junior Division
1st place: Andrew Bartelheimer, Washington
2nd place: Caroline Arrowsmith, Pennsylvania
3rd place: Daniel Clapp, Massachusetts
Senior Division
1st place: MacKenzie Elmer, California
2nd place: Abbi Prins, California
3rd place: Hayley Fernandes, California
For more information about Holstein Foundation youth programs, visit
www.holsteinfoundation.org
, or contact Kelli Dunklee, youth programs specialist, at 800.952.5200, ext. 4124, or
kdunklee@holstein.com
.
The Holstein Foundation is a 501(c)3 organization founded in 1989. It is headquartered in Brattleboro, Vermont, and shares office space with its parent organization, Holstein Association USA, Inc.
The Holstein Foundation's education, leadership development and outreach programs serve both youth and young adults across the country who are involved with all breeds of dairy cattle.