The information below has been supplied by dairy marketers and other industry organizations. It has not been edited, verified or endorsed by Hoard's Dairyman.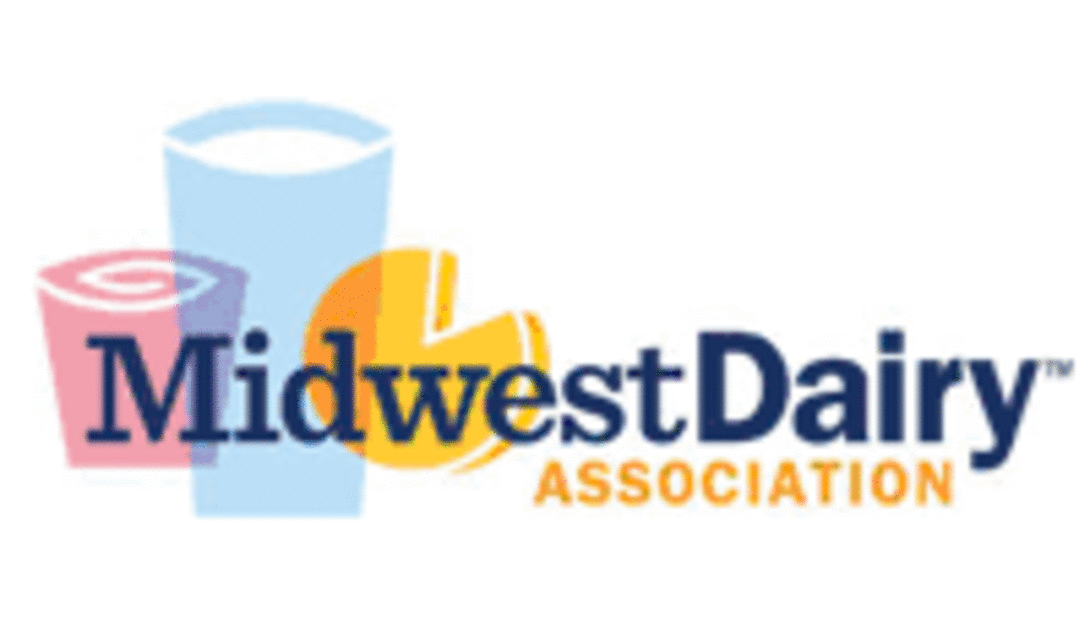 The Central Plains Dairy Expo, led by Central Plains Dairy Association, will be held at the Denny Sanford Premier Center in Sioux Falls, South Dakota, Mar. 27-29. The event, held annually in March, brings together dairy farmers from the top producing states in the Midwest to learn more about on-farm best practices, enhance their communications skills and collaborate to build a stronger dairy industry throughout the Central Plains region. New to the Expo this year is a Media Center sponsored by Midwest Dairy, at which press will have the opportunity to interview dairy leaders and event speakers. The following schedule of interview opportunities are available
:
WEDS., MAR. 28
9-10:30 a.m.
Central Plains Dairy Association leadership:
Olga Reuvekamp, Central Plains president and Deb Wehde, Central Plains vice-president and Central Plains Foundation president
Topics:
The Expo's regional and local impact, Expo growth, the formation of the Foundation and growth of dairy along the I-29 corridor.
10:45-11:30 a.m.
NEW OPPORTUNITY
- South Dakota Dairy Princess:
To be crowned at the Expo Welcome Reception, 5:30 Tues., Mar. 27
Topics:
The princess' role as a goodwill dairy ambassador for South Dakota dairy farm families.
11:45 a.m.-12:15 p.m.
Session speaker:
Sarina Sharp, daily market analyst, Daily Dairy Report
Session Topic:
"When Will it End? Examining the Dairy Downturn." Sponsored by Farm Credit
3:45-4:15 p.m.
Session speaker:
Mike Ballou, Ph.D., associate professor, ruminant nutrition and immunology, Texas Tech University
Session Topic:
"Strategies to Enhance Immunity and Health." Sponsored by Kemin

THURS., MAR. 29
8:00-9:00 a.m.
Up-and-coming Midwest dairy farmer leaders:
Michael Johnson, Trailside Holsteins, Minn.; Melisa Konecky, Beauty View Dairy, Neb., and Evan Metzger, Multi-Rose Jerseys, Iowa
Topics:
The three will be featured in a Midwest Dairy video premiering at the Expo Welcome Reception, 5:30 p.m. Tues., Mar. 27. They can address why it is important for young dairy farmers to share their dairy farm story, how they use social media to connect with consumers and provide tips to help others in the industry share their stories
9:15-9:45 a.m.
Session speaker:
Paul Fricke, Ph.D., professor, dairy science and extension specialist, dairy cattle reproduction, University of Wisconsin–Madison
Session Topic:
"Integration of Reproductive Programs and Technology to Maximize Fertility." Sponsored by Boehringer Ingelheim
10:45-11:15 a.m.
Session speaker:
Hugo Ramirez, Ph.D., assistant professor, dairy science, Iowa State University
Session Topic:
"Feeding Cows for Milk Production Efficiency: A Natural Approach." Sponsored by MS Biotec
TIME CHANGE - 11:30 a.m.-1:30 p.m.
Midwest Dairy leadership:
Lucas Lentsch, Midwest Dairy CEO and Allen Merrill, Midwest Dairy chairman and South Dakota dairy farmer
Topics:
2018 industry goals and focus, Midwest Dairy's consumer-facing strategic plan, the national Undeniably Dairy campaign, dairy farmer's commitment to child health and wellness and investment in dairy research and innovation, as well as the overall value of dairy checkoff.
1:45-2:15 p.m.
Session speaker:
Michael Van Amburgh, Ph.D., professor, animal science, Cornell University
Session Topic:
"What's Golden in Colostrum?" Sponsored by Golden Calf
For more information about the Expo, including a full schedule of events and sessions, visit
centralplainsdairy.com
.
Midwest Dairy Association® represents 7,400 dairy farm families and works on their behalf to increase dairy sales, foster innovation and inspire consumer confidence in dairy products and practices. Midwest Dairy is funded by checkoff dollars from dairy farmers in a 10-state region, including Minnesota, North Dakota, South Dakota, Nebraska, Iowa, Illinois, Missouri, Kansas, Arkansas and eastern Oklahoma. For more information, visit
MidwestDairy.com
. Follow us on
Twitter
and find us on
Facebook
at Midwest Dairy.