The information below has been supplied by dairy marketers and other industry organizations. It has not been edited, verified or endorsed by Hoard's Dairyman.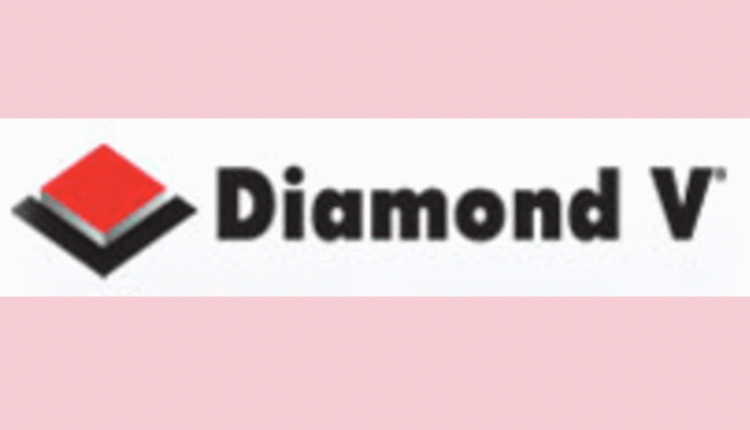 "We need new, natural solutions to help keep beef cattle healthy, especially at processing and receiving when they're faced with significant health challenges," Darin Henry, DVM, said at the 2018 National Cattlemen's Beef Association Trade Show in Phoenix, Ariz. "At Diamond V, we've taken that challenge seriously."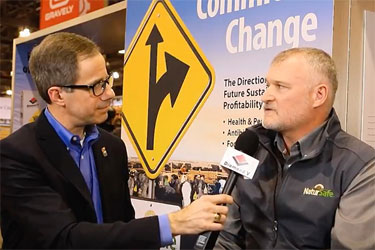 Diamond V's Kevin Corizzo interviewed Dr. Henry, Diamond V's Director of North America Ruminant Business, as part of the company's monthly video series "Diamond V at 75: Immune Strength for Life," which celebrates the company's history in the animal and feed industries since 1943 and highlights its scientific research, technical expertise, and vision for the future.
Also featured in the March video, released last week, are Diamond V President Jeff Cannon and Craig Belknap, MS, who is Technical Manager – Beef. Cannon introduces Diamond V's newest technology designed to create safe, sustainable, and profitable solutions for beef producers – NaturSafe®.
"The old technology of cattle feeding can only take us so far," Cannon said. "Today, consumers demand healthy, natural beef and more accountability throughout the supply chain."
Belknap added that there are significant economic advantages for beef producers who commit to change with an advanced immune support product: "NaturSafe helps optimize cattle health and performance, antibiotic stewardship, and food safety."
The "Diamond V at 75" video series will continue throughout 2018 with on-site interviews with Diamond V experts at major industry events.
To view the video, visit
http://www.diamondv.com/media/video-library/75-years/
.
Diamond V
is a leading global animal health company, conducting research in many species, and manufacturing natural, fermentation-based, immune support products for animal health, animal performance, and food safety worldwide. Global headquarters and all manufacturing is located in Cedar Rapids, Iowa, USA. Diamond V also has offices in five other countries and markets products in more than 70 countries. More than 75 years of science, innovation, technology, and quality have earned Diamond V the reputation of The Trusted Experts in Nutrition and Health®. Contact Diamond V at tel. +1.319.366.0745, email
info@diamondv.com
, or website
www.DiamondV.com
.