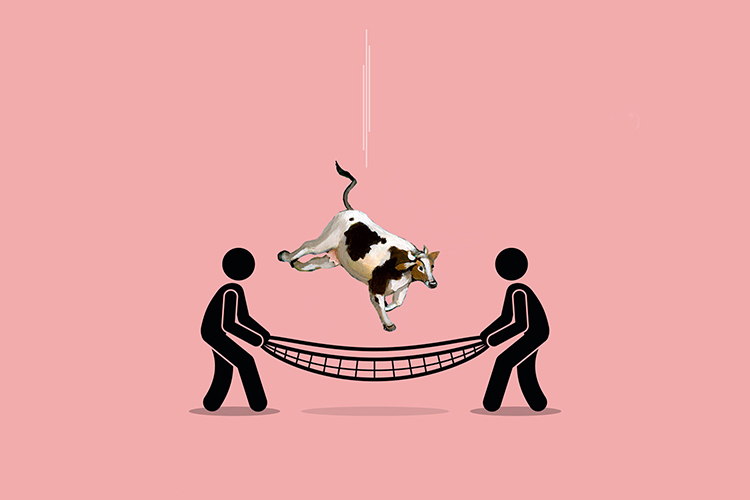 Collin Peterson, former chairman of the U.S. House of Representatives' Agriculture Committee, recently told Hoard's Dairyman he is cautiously optimistic about the long-term risk management tool that becomes available to dairy farmers this fall. The new program will help protect against sudden steep milk price declines, such as has happened during the current trade war.
The Dairy Revenue Protection (DRP) program begins October 9 and is basically a milk version of crop insurance. It can be bought in as little as a three-month increment, rather than for an entire crop season, but coverage can also be had for periods of up to 15 months. Producers can participate in Margin Protection Program for Dairy (MPP-Dairy) at the same time.
Dairies in all 50 states are eligible for DRP, and coverage is available for up to 95 percent of a farm's total output. Two revenue protection options are offered: a combination of Class III and IV milk prices, or component prices for fat, protein, and other solids.
Understanding a brand new program will be one of the hurdles of DRP for milk producers. And while crop insurance has been a normal part of life for grain farmers for years, risk management protection in general is not widely used by dairy operators. Crop insurance brokers, of course, do not have experience with DRP rates and liability, so they will have a learning curve, too.
"The problem, at least here in Minnesota, is we're having a hard time getting people into the mode of having to pay to get risk protection," said Peterson. "In crop farming, people have gotten used to it; it's part of the operation, the bankers require it, and it's not really even thought about."
USDA, however, is going to pay 44 to 59 percent of the premium, depending upon the portion of a farm's total milk production that is being covered.
Peterson believes DRP risk management could become a normal part of life for dairies.
"This is going to be the future, I think. In my opinion, in the long term, this is what we're going to wind up with in dairy — having DRP as a way to manage risk."
To comment, email your remarks to intel@hoards.com.
(c) Hoard's Dairyman Intel 2018
August 27, 2018