The past several months have demonstrated our strength when we work together. They have also underscored the global connectivity that defines modern life.
Of course, these are familiar ideas to America's dairy industry as collaboration to advance the interests of America's dairy farmers and processors has always been paramount. Its importance has come into sharper focus as we navigate the uncertain waters of a global pandemic.
One critical area of common interest has been expanding dairy exports. Maintaining and expanding international sales are key to sustaining family farms, preserving economic opportunities, and maintaining our vibrant rural communities.
Casting a wider net
National Milk Producers Federation (NMPF) has worked side-by-side with our partners at the U.S. Dairy Export Council (USDEC) for 25 years to grow American dairy exports to bring benefits to our farms, cooperatives, and processors back home. About eight years ago, that collaboration expanded to include the launch of the Consortium for Common Food Names (CCFN) to focus on defending the right to use well-known, generic product names, including Parmesan, Provolone, and Feta cheese.
In 1994, a dairy farmer from Florence, Colo., envisioned an organization that would work with producers and processors to create new international dairy opportunities. Tom Camerlo, former chairman of NMPF and USDEC, worked to create a trade policy agenda second to none to ensure that U.S. government officials and members of Congress always prioritized the interests of dairy farmers and processors in international negotiations.
When Camerlo forged this partnership, his goal was to change the view of U.S. farmers on trade and turn the tide to grow the U.S. into a net dairy exporting country. This vision is no longer just a dream but a reality thanks to the hard work of dairy farmers and processors around the country and to the efforts of NMPF and USDEC to leverage our shared strengths.
Exports have risen to capture approximately 15 percent of U.S. milk production and topped $6 billion in 2019, up 8% compared to the previous year. All told, U.S. dairy exports have climbed more than 600% since 1996.
Daily collaboration
NMPF and USDEC work together day-in and day-out to develop a unified trade policy agenda that takes into account the on-the-ground dynamics in each market and the global political realities that drive trade discussions. We then put this agenda into motion, working in tandem to tout the importance of increasing our high-quality U.S. dairy exports, educate elected officials and stakeholders, and advocate for the dismantling of barriers to U.S. dairy exports.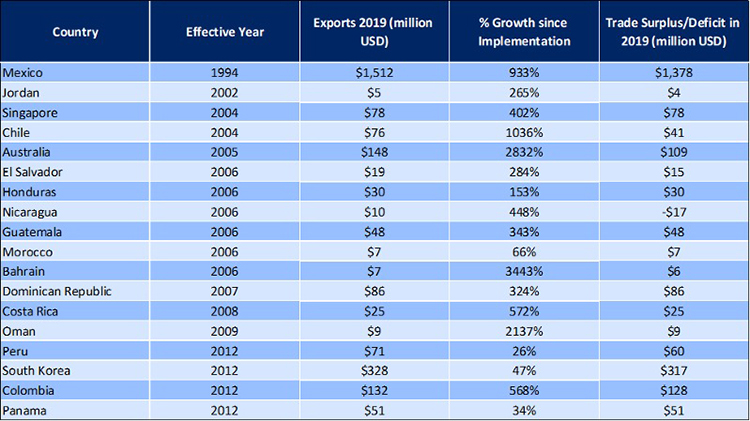 Much of the export growth has been in large part thanks to free trade agreements that have lowered tariff and nontariff barriers to trade. These trade deal wins are credited to NMPF and USDEC efforts to ensure that U.S. trade negotiators consider dairy issues a top priority starting from day one. Holding on to and maximizing those opportunities demands a vigilant focus on fending off new impediments to trade, coupled with USDEC's focused marketing, research, and regulatory tools.
These accomplishments are just the beginning of what lies ahead for America's dairy industry. NMPF, USDEC, and CCFN will continue to build upon the groundwork we have already laid to expand market access, break down trade barriers and bring home new opportunities in the year to come. Because we're stronger when we work together.
To comment, email your remarks to intel@hoards.com.
(c) Hoard's Dairyman Intel 2020
June 11, 2020