The information below has been supplied by dairy marketers and other industry organizations. It has not been edited, verified or endorsed by Hoard's Dairyman.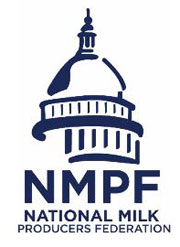 Public comments on the Dietary Guidelines for Americans Committee's scientific report may be submitted until Aug. 13. It's a great time for dairy voices to be heard, said Miquela Hanselman, NMPF's manager for regulatory affairs, in an NMPF Dairy Defined podcast.
"The committee, USDA and HHS work really hard to put together these guidelines to promote a healthy lifestyle for Americans," Hanselman said. "And dairy is an important part of that."
Dairy advocates interested in commenting on the guidelines can join NMPF's call to action here. The guidelines contain numerous affirmations of dairy's role in a healthy diet, including:
· Dairy is recommended for consumption within all three healthy eating patterns featured in the report, with three servings per day recommended in the Healthy U.S. style eating pattern and Healthy Vegetarian Style patterns and two servings per day in the Healthy-Mediterranean pattern;
· The committee recognized milk as a nutrient-rich beverage that contributes positively to under-consumed nutrients, including potassium, calcium, phosphorus, magnesium, vitamins A and D, and others;
· Low-fat and nonfat dairy foods are recommended as nutrient-dense building blocks of a healthy diet; and
· In the committee's first-ever recommendations for birth through 24 months, yogurt and cheese are recognized as complementary feeding options for infants ages 6-12 months, and dairy foods (milk, cheese and yogurt) are included in healthy eating patterns for toddlers 12-24 months.
To listen to the full discussion, click here. You can also find this and other NMPF podcasts on Apple Podcasts, Spotify, SoundCloud and Google Play. Broadcast outlets may use the MP3 file below. Please attribute information to NMPF.