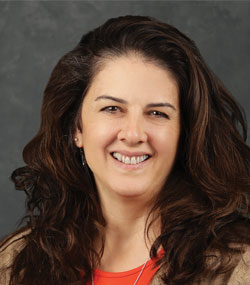 About this time last year, I had the notion that if I just made it to 2020, life would be so much better. I was anxious to turn the page and put 2019 behind us.
Obviously, I had no clue what lay ahead at the turn of the decade. Other than a few people, who now claim they saw it coming or predicted the virus, most of us probably fall into the category of "blindsided."
When the news trickled in about the virus, there was both an anxious anticipation and a "work it off" attitude in the dairy community.
As the pandemic developed, several questions circled in my head: What does this COVID-19 virus mean? How do we navigate? How far will milk prices drop? And what in the world happened to our year of catch up?
One thing is for sure — our cows were not affected. They did not have any extra stress or concern in the barn. They walked to the parlor at their designated milking times and employees were there to milk them, just like every other day.
In most respects, the pandemic did not change our daily activity. Cows, heifers, and calves required care, fieldwork needed to continue, and the sun rose and set each day.
We did make a few adjustments. Homemade sanitizer became a staple in the employee room. I did not shake hands with salespersons stopping by, and Duane and I talked to employees about staying away from social events, hygiene, COVID-19 symptoms, and protecting the vulnerable.
I will not lie, COVID-19 brought a unique level of stress to the farm. The mountain of paperwork grew through the Paycheck Protection Program and the Coronavirus Food Assistance Program (CFAP). We questioned if the insurance purchased was adequate, supplies were not always readily available, and wading through the unknowns of what challenges hung around the corner got deep a few days. I latched onto my faith harder than I had in a few years.
My faith and the farm continue to be my centering point. We are blessed with gifts of our beautiful surroundings, clean air to breathe, and space to walk around. The cows give us an opportunity for normalcy to take the place of concern, and I know that gift is incredibly valuable for my heart and soul. Believe it or not, there are days that the regularity and routine of chores is so apparent I do not think about the COVID-19 mess. Farm work does that for me.
Looking to fellow farmers for insight and relationship is also a blessing. While going through these tough and volatile times, I cannot help but look to someone who kept his head high as he lived through decades of mountain tops and deep valleys.
Harold Umble, founder of Glen-Valley Registered Holsteins, lived 101 years. To be honest, he thought that was way too long and he was ready to move on to heaven, but he lived just over a century nonetheless.
At his funeral service, we were challenged to think about the span of his life and the influences he lived through. Just think about the engineering improvements over that time span. The progression in farming equipment alone is incredible.
Some of those spans of time were also difficult. Even though technical changes made farming easier and more efficient, operating a dairy farm was not an easy lifestyle. Farming was tough, as it is today.
Duane often connected with Harold on Sunday mornings at church. After their conversations, Duane would often comment about Harold's outlook, insight, and perception. His remarks were positive, encouraging, and uplifting. Looking back at what he lived through, Harold had every right to be bitter. Their family went through personal loss and suffering. He had days, weeks, and years that were difficult and life altering.
There were also the years of tough farming. Think about the Great Depression, years of escalated interest rates, and devastating diseases that spread through both animals and people. I am sure at the end of some of those years, he was ready to see the page turn.
Highlighting his example of positivity throughout his life's storms has been helpful to Duane and me over this time. He left us the gift of a positive outlook that I need to open and reopen many times throughout the year, especially during a year as this.
As we come to the close of 2020, I find myself wanting to say the same comment as I did at the end of last year. If I can only turn the page and start another year, 2021 will be better. The reality is, I do not know what lies around the corner in the new year. It is not my prediction to make.
This ongoing journey of attitude is certainly not something I have mastered, but I keep striding toward it. The outlook is a process of trust, understanding the depth of my faith, putting one foot in front of the other, and taking care of our animals and employees, no matter what page I'm turning.
The author and her husband, Duane, own and operate a 550-cow dairy in Cochranville, Pa.