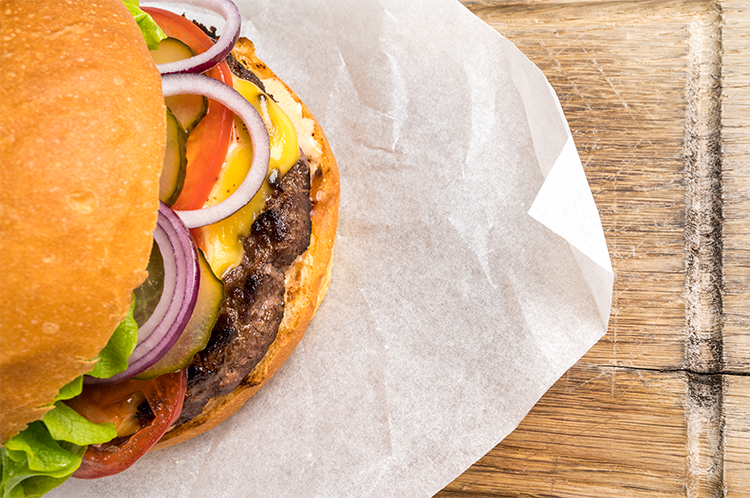 Did you know food service accounts for more than 60% of Wisconsin cheese consumption? And for restaurants, using a quality, great-tasting cheese can affect how over 80% of consumers perceive a restaurant and its menu.
Our Dairy Farmers of Wisconsin food service team uses research and insights to help drive awareness and affinity for Wisconsin cheese among restaurants. Because when you call out Wisconsin cheese or add the Proudly Wisconsin Cheese badge on a menu, it immediately communicates superior flavor and craftsmanship and shows they care about the origin and quality of their ingredients.
We help our partners tell the stories of Wisconsin dairy farm families, cheese companies, cheesemakers, and the state's outstanding quality milk. And as we drive Wisconsin cheese usage on menus and within the food service channel, we help drive milk sales for our state's dairy farmers.

To date, partnerships with food service businesses have resulted in billions of dollars in Wisconsin cheese moving into these restaurants. Data shows:
• Restaurants using the Proudly Wisconsin Cheese badge experience a 5% to 10% improvement in sales by building ticket size, or dollars spent, and driving restaurant traffic.
• During COVID-19, pizza restaurants and chains experienced significant growth due to pizza being a takeout and delivery-friendly food. And Wisconsin cheese on a pizza helps drive a 12% price premium, so restaurant operators continually are calling out and adding Wisconsin to their menus.
• Our recent Wonders of Wisconsin promotion during American Cheese Month in May was featured in over 1,200 restaurants across the country.
By the numbers
Data from 2019 offer a more accurate reflection of the power of Wisconsin cheese. For example:
• Cousins Subs used more than 5.5 million pounds of Wisconsin cheese, requiring more than 60 million pounds of Wisconsin milk. Overall, 88% of the restaurants' subs included Wisconsin cheese.
• A&W Restaurants sold more than 7 million pounds of Wisconsin cheese curds.
• Giordano's pizza locations used more than 6 million pounds of Wisconsin cheese.
• Culver's used more than 1 million pounds of Wisconsin butter or more than 22 million pounds of milk. When added together, use of Wisconsin milk rose 15%, surpassing 250 billion pounds.
Telling Wisconsin's story
With research-based findings, including that over 70% of consumers would be more likely to order items with cheese when they see the Proudly Wisconsin Cheese badge, we partner with restaurants to drive awareness and affinity for Wisconsin cheese. Through integration on a restaurant's menu, marketing materials, social media platforms, or promotions, Wisconsin becomes part of a restaurant's brand story.

Preliminary 2021 sales figures have restaurant owners cautiously optimistic about their future. Wisconsin cheese is making a difference with customers and Wisconsin's dairy farming families.
To learn more about Dairy Farmers of Wisconsin, visit wisconsindairy.org.
To comment, email your remarks to intel@hoards.com.
(c) Hoard's Dairyman Intel 2021
June 21, 2021