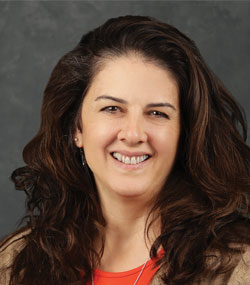 A friend recently told me, "Never decide today what you can decide tomorrow with more information." There is a lot of truth in that statement when I think about the mountain of decisions Duane and I have made for our dairy farm over the past 30-plus years.
Thankfully, Duane does not take big decisions lightly. He does sufficient research before taking our farm through a major change.
Many years ago, we wanted to build a parlor and freestall barn to take the place of our tie stall barn. We visited many types of parlors and got several quotes before landing on the double-12 parallel parlor. Anytime we upgrade a piece of equipment, it takes weeks — and sometimes months — of looking at different kinds of equipment, calling dealers to see what used pieces they have, and talking to farmers to see what works or doesn't work for them. This is all to find the best fit for our farm.
One of the most thorough decisions we made for the farm was whether to install a methane digester. We knew this was not a quick decision to make with limited information.

Our first step was to pull in a team of experts that could bring different perspectives to the project. The state of Pennsylvania has a strong resource for dairy farmers called the Center for Dairy Excellence (CDE). The CDE in Pennsylvania helped us gather a team to discuss the possibility of installing a digester on our farm.
Everyone around the table contributed with financial expertise, personal experience, or conservation consulting. The CDE also arranged to have a retired businessman join the team to give us an outside perspective.
We spent hours discussing the potential project, visiting farmers across the country and finding out what kind of digester they installed. We discussed the hurdles they had to jump through and what scenarios might work for our dairy operation.

After many months of research, we laid aside the idea of a digester. Disappointment was my first reaction; we had been so hopeful but concluded that the timing was not right for us.
That determination was tough. Our hearts were pointing to a digester but our heads and the advice we received showed us that we needed to give it more time.
We left the idea alone for five years, and finally, after more consideration, we picked it back up and started researching again. This time, the plan of a digester came together nicely, and we really felt strong support and clarity in moving forward. Like the time before, our best research included visiting farms with digesters of various sizes and styles.

Gathering information from farmers and digester experts was time-consuming, but the effort certainly paid off. This decision was not one to take lightly, as it was a major change to the day-to-day operation of the dairy. Our normal schedules and routines were rearranged.
Major decisions require gathering a ton of information. I think the best source of knowledge is found from other farmers. In the past years, so many farmers helped us gather the right information to take back to our farm. Sometimes we used that insight on our dairy farm; other times, we knew it was not going to fit for us. But, hearing and seeing how other farmers run their businesses has always been a valuable step in helping us make our decisions.
I will be honest — there were times that I was overwhelmed with all the choices that needed to be made. Duane kept his head during the entire process, though, and was thoughtful and intentional in how we were to move forward.

My earlier quote has merit when making decisions, but not all options can be put off until later. Many decisions need to be made quickly, and we do not have time to gather more information tomorrow.
For instance, there is the looming decision of when to chop corn. If Duane were to continuously wait to get more information on the forecast, our crops would never leave the field.
Deciding when to chop corn is not a decision that we take weeks to make, but there are a lot of warning signs that tell us it is close. The corn starts to dry at the bottom of the stalk and the kernels start to dent.
It is always a big deal when the first farmer revs his chopper and starts cutting corn. The chopping fever snowballs through the farming community and before long, silage trucks and wagons are running across the county.
I would not be honest if I did not mention our faith. Duane and I seek wisdom from above every day and rely heavily on that guidance. Decisions take a balance of knowing when enough information is gathered, being satisfied with the data, and being confident to move forward. We won't move at all if we don't take steps forward.
George S. Patton summed it up perfectly: "When you have collected all your facts and fears and made your decision, turn off all your fears and go ahead."
The author and her husband, Duane, own and operate a 550-cow dairy in Cochranville, Pa.