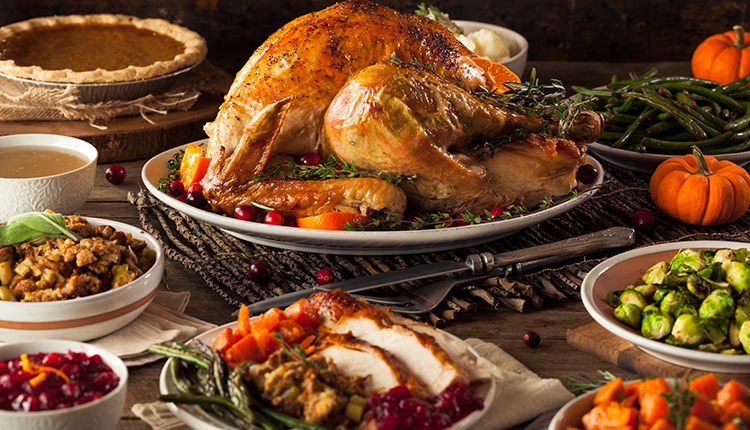 It has been a long-standing tradition for many people to enjoy a turkey dinner in some form on Thanksgiving Day. It has also been a tradition the past 36 years for the American Farm Bureau Federation to conduct an annual survey to determine average prices for turkey and other traditional Thanksgiving foods.
Their 2021 survey revealed the total cost for a Thanksgiving meal for 10 to be $53.31. That is up $6.41 or 14% from last year. However, that total still comes to less than $6 per person.
The main dish, the turkey, was 24% more than in 2020. Overall, Farm Bureau predicts several factors contributed to the rise in average costs, including disruptions to the economy and supply chain the past 20 months; inflationary pressure throughout the economy; difficulty in predicting demand during the pandemic; and higher global demand for food, especially meat. The average prices from the 2021 survey are shown in the table.

Unfortunately, a more expensive grocery trip for shoppers does not mean higher prices paid to farmers. The National Farmers Union (NFU) estimates that farmers and ranchers will earn about 14.3 cents for every dollar spent by Americans on Thanksgiving foods this year. In fact, the farmers' share of every dollar spent on food has fallen from 50% in 1952 to less than 15% today.
As an example looking specifically at Thanksgiving foods, the NFU predicts farmers earn 6 cents per pound of turkey and 10 cents for a dozen dinner rolls. Yet, these foods would not be available if it were not for the farmers who raise the animals and grow the crops all year long.
We know the challenges are many, but thank you for all you do to help nourish people across this country and around the world. Your hard work is needed and appreciated. Happy Thanksgiving!
To comment, email your remarks to intel@hoards.com.
(c) Hoard's Dairyman Intel 2021
November 24, 2021