The information below has been supplied by dairy marketers and other industry organizations. It has not been edited, verified or endorsed by Hoard's Dairyman.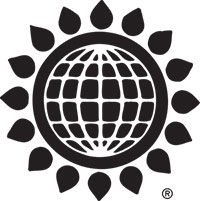 Cow families have always remained at the heart of Ralph Shank Jr. and Mary Shank Creek's successful breeding program. Along with Shank's wife Terrie and Creek's husband Mike, they own and operate Palmyra Farm in Hagerstown, Maryland, in addition to their children and grandchildren who are the fourth and fifth generations on the family farm.
The siblings' dedication to the Ayrshire breed and its future has been nearly immeasurable. In honor of their hard work and success, they have been selected by the Klussendorf Association as this year's recipients of the Robert "Whitey" McKown Master Breeder Award. This prestigious award honors exemplary breeders who have been successful at showing and judging dairy cattle. Winners embody qualities associated with the Klussendorf Award, including character, ability, endeavor, and sportsmanship. This award will be formally presented to Shank and Creek during the International Ayrshire Show on Wednesday, October 5 at World Dairy Expo.

<!-no ad-->
The long list of Palmyra bulls placed into A.I. displays their dedication and strong breeding philosophy, totaling 81 Ayrshires and 16 Holsteins. Palmyra Tri-Star Burdette is a high production and type bull with over 6,500 daughters in 1,600 herds and has been a key player in the progress of the Ayrshire breed. To round out his accomplishments, Burdette was the Premier Sire at World Dairy Expo for seven consecutive years from 2013 to 2019 and has sired national champions in seven countries.
Excellent cows pair well with proven sires, which is why nearly 200 Palmyra cows have been listed on the Ayrshire Elite Cow Performance Index (CPI) list, including 42 in a single round. Additionally, 10 of their cows have ranked first. Palmyra Berkely P Ruth-ET (EX-94) is a former top CPI leader and a two-time Grand Champion at World Dairy Expo. She went on to become the Total Performance winner at Expo in 2018 and a three-time unanimous All-American. Her daughter was named Intermediate Champion and Reserve Grand Champion of the International Ayrshire Show at World Dairy Expo in 2021. Ruth's full brother, Palmyra Berkely Reagan-ET, has been the most heavily sampled Ayrshire young sire in the U.S. with over 20,000 units of semen sold. He is following closely in Burdette's footsteps, receiving his first Premier Sire banner in 2021.

Palmyra Farm's emphasis on breeding for production is evident, having over 150 cows with lifetime production totals of 100,000 pounds of milk or more, at least 40 with over 150,000 pounds of milk, and five others with over 200,000 pounds of milk. Palmyra is a progressive Ayrshire herd, being the first to utilize embryo transfer in the country. Further, they have showcased their genetics internationally by exporting embryos to 10 foreign countries.
To match their success with breeding productive cows, this duo has also found success in the showring. Shank and Creek have been Premier Breeder 11 times, Premier Exhibitor nine times, and have shown Grand Champion cows three times at the International Ayrshire Show at World Dairy Expo. They have won Premier Breeder and Exhibitor banners numerous times at the All-American Dairy Show and Maryland State Fair. To date, they have earned 158 All-American Ayrshire nominations and achieved 49 All-American designations. Among these nominations are seven consecutive generations of Palmyra's Ginger family. In 2011, they were recognized with the Ayrshire Master Breeder Award. Further, they have received multiple Ayrshire French production trophies and a Constructive Breeder Award.
As important as excellent breeding is to this family, they also have a passion for supporting their community, the dairy industry, breed organizations, and agriculture youth programs. Over the years, they have hosted 19 student interns from 10 universities. They strive to connect with the community by hosting many tours and visitors to their farm every year, along with many classification workshops and dairy judging practices. To add to their portfolio of endeavors, they launched Palmyra Farm Cheese in 2009, which produces unique Cheddar cheeses from their Ayrshire cows.

Shank and Creek have held several leadership roles and titles. Shank previously served the Maryland Ayrshire Association as a president and director. He was also chair of the National Ayrshire Youth Committee and chaired the 1998 National Ayrshire Convention along with his wife.
While Shank stays closer to the day-to-day aspects of the farm, Creek is a global ambassador for the Ayrshire breed. She has served on the U.S. Ayrshire Breeder's Association Board of Directors, was the World Ayrshire Federation President from 2012 to 2016, and is a past president of National Dairy Shrine. She has judged shows locally and internationally, and in 2015, she judged the International Ayrshire Show at WDE. In 2012, she was recognized as World Dairy Expo's "Dairy Woman of the Year". To round out their success, they were presented the National Dairy Shrine's Outstanding Breeders Award in 2019.
Shank and Creek are a humble team. They have forged their way to the top of elite Ayrshire genetics, and no job or task along the way has been too small or insignificant. No matter their accomplishments in the showring or on classification days, they never forget to support those around them and to ensure the whole breed is making progress. Their dedication to the Ayrshire breed and dairy industry is admirable and has now earned them and Palmyra Farm the title of the 2022 McKown Master Breeder Award winners.