The information below has been supplied by dairy marketers and other industry organizations. It has not been edited, verified or endorsed by Hoard's Dairyman.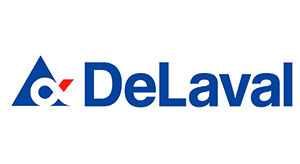 DeLaval
, a global leader in dairy innovation, has launched its cutting-edge E-series rotary milking system for North American dairy producers. The integrated system increases milking efficiency, streamlines worker routines, automates the selecting and sorting of cows, and minimizes stress on dairy cattle.
"The DeLaval E-series rotaries represent a new era in efficient dairy technology," said Pat Wiltzius, Milking Systems Development Manager at DeLaval. "We have taken a 360-degree view of our customers' needs, prioritizing animal welfare, farm profitability, food safety and work efficiency."
The new generation of rotaries, offered in both E300 and E500 models, optimize cow flow by prioritizing cow comfort in the designs of DeLaval FastBail™ and DeLaval FastExit™ systems, which help position and move cows efficiently. The rotary works with cows' natural movements and physiology for a fast, gentle milking experience, and is controlled from the new DeLaval Rotary Cockpit™. The operator has access to the status of each cow being milked, automatic start and speed functions, a monitoring camera and crowd gate controls. Each cow can be monitored at every station to ensure safety. The demands of a 24/7 operation are met with DeLaval WorkSure™, a design feature of the E500 rotary that includes durable componentry and back-up drives and hardware making it possible to carry out many cleaning and service task without hitting the brakes.

<!-no ad-->
Flow-Responsive™ Milking, DeLaval's new, exclusive feature for DeLaval Herd Management equipped rotaries and parlors, including the new E-series rotaries, ensures optimal milk flow for each cow through an innovative process that prioritizes a cow's natural milk flow. Flow-Responsive Milking uses flow-adjusted vacuum technology that monitors each cow's milk flow and modifies the vacuum level according to her individual needs.
With the capacity to milk up to 1,066 cows per hour, the E500 is the most efficient milking rotary in the DeLaval lineup, featuring a design to generate throughput efficiency. The E300 is the ideal choice for producers looking for the benefits of DeLaval rotary milking on a smaller scale, which could enable one person to do all the milking.
"E-series rotaries check the boxes for our producers," Wiltzius continued. "The milking itself is simpler, calmer and more comfortable, and the unparalleled service, support and advice from the DeLaval team, including our network of local dealers, is what makes the E-series rotaries some of the most efficient milking systems on the market today."
DeLaval strives to keep producers operating at peak performance, and up-to-date on maintenance and service needs for the long-term. A DeLaval Performance Plan for an E-series rotary includes scheduled servicing and maintenance, performance reporting and management tools, performance coaching, vacuum adjustments and necessary consumable products.

In addition to the E-series rotary milking system, DeLaval has recently expanded its catalog to include other innovative solutions focused on milk quality and sustainability that help maintain cow health and protect profitability. DeLaval Titan™, a new sprayable barrier teat dip, is a highly effective non-iodine product compatible with DeLaval teat spray robot TSR, DeLaval VMS™ V300 series milking system, and other automated milk quality solutions. Additional recent innovations in milk quality include two customizable on-farm blending teat dips that deliver superior teat conditioning and powerful mastitis control — CD X-10, a chlorine dioxide-based solution that can be applied as a dip or foam, and InstaMix™ Glycolic Concentrate and Emollient.
Learn more about DeLaval at delaval.com.