The information below has been supplied by dairy marketers and other industry organizations. It has not been edited, verified or endorsed by Hoard's Dairyman.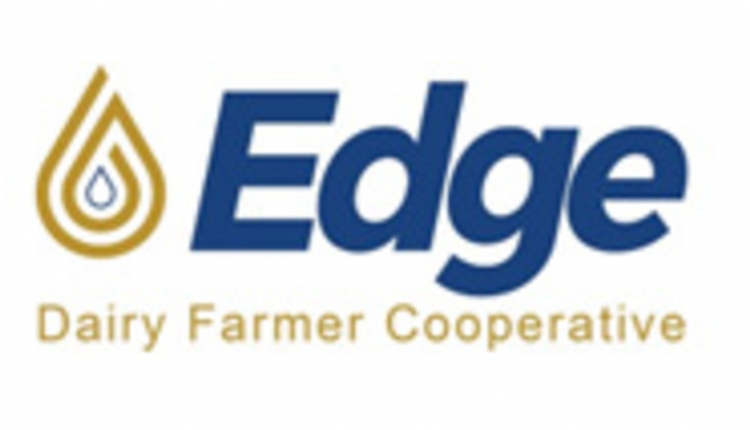 Edge Dairy Farmer Cooperative, the third largest dairy co-op in the country, announced today it will prioritize climate and environmental regulation, 2023 farm bill reform, dairy product labeling, milk pricing reform, expanded trade opportunities and a reliable workforce as the top tier issues in the next congressional session.
As the 2023 session of Congress kicks off, the Midwest-based co-op released six key focus areas: climate and environmental regulations, 2023 farm bill reforms, accurate dairy product labeling, milk pricing reform, expanded opportunities for trade and the need for agricultural workforce reform.
"Edge proudly amplifies the voice of our members in D.C., this year focusing on several key issues," Edge President Brody Stapel said. "Entering a farm bill year means it is critical to have dairy's voice front and center. Our members need action on milk pricing reform, updates to the Dairy Margin Coverage program and more flexible conservation practices. Additional issues, like the worker shortage, continue to be a challenge and must be answered with tools to build better solutions.

<!-no ad-->
"Edge remains committed to working with Congress to find results that build a more sustainable foundation for American agriculture. Our nation's dairy farmers must be able to grow nutritious food for a growing population, and our elected leaders must provide them with the tools necessary to do so."
Summary of key priorities:
Climate and environmental regulations — Dairy farmers have always been leaders in caring for the environment and they continue to lead in addressing changing climate conditions. We believe environmentally focused policies affecting agriculture should be guided by farmers, grounded in science, driven by the market and sufficiently flexible to allow for innovation at the farm level.
2023 farm bill — Overarching principles: Federal dairy programs can greatly affect our farmers' ability to earn a living. Farmers want to utilize the tools our government provides for success, but it is important these programs are judicious with our farmers' and the nation's resources. Ultimately, federal dairy policy should serve all sizes and types of dairy farms in order to utilize various tools within the marketplace for sustainable farm businesses. Edge opposes any payment limitations and program participation limits based on farm size.
Accurate dairy product labeling — Dairy products are safe, wholesome and nutritious and should be accurately represented to customers as such. While there is room for a variety of products in the marketplace, it is wrong to mislead customers. Some non-dairy imitations violate existing labeling laws.
Milk pricing reform — Federal Milk Marketing Orders are in need of updating to reflect flexibility and fairness in the current system. A regional approach to accommodate geographic differences in milk markets would provide flexibility. Transparency and a set of contracting principles would make the pricing system fairer and more equitable while also building confidence in the system for both farmers and processors. The Class III plus proposal is the preferred solution to update the Class I mover.
Dairy market access and expansion — U.S. dairy farmers are the most efficient in the world at providing safe and wholesome dairy products to meet the growing nutritional demands around the globe. And, increasing dairy exports to existing and emerging markets ensures higher and more stable prices for our farmers.
Agriculture workforce reform — Dairy farmers need access to a practical agricultural workforce visa to address critical workforce shortages. Unfortunately, there currently is no way for farmers to protect their existing workforce or any practical process to hire new foreign workers who are legally authorized to work.