The information below has been supplied by dairy marketers and other industry organizations. It has not been edited, verified or endorsed by Hoard's Dairyman.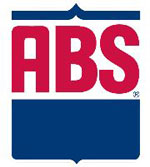 ABS Global
is excited to welcome Curtis Harms, DVM, as Regional Director for North America. As a member of the ABS Leadership Team, Curtis is already driving a renewed strategy, sales, and business development for United States and Canada.
Curtis works closely with our entire customer-facing team, including sales, marketing, and customer service to build and execute the ABS strategy: helping customers profit though genetic progress.
Harms has spent nearly three decades in the agriculture industry where he has built a reputation for leadership and developing teams. For 16 years, he was with Diamond V where he was most recently the Regional Director for North America. Before joining Diamond V, Curtis worked for Monsanto Dairy Business and was also a Dairy Veterinarian and owner of a veterinary clinic in NE Iowa.
"Curtis brings a wealth of knowledge and relevant experience to ABS," said Nate Zwald, ABS Global COO. "But, more importantly, he has an enthusiasm for the future of our industry and a passion for building and leading award-winning teams—driving success for and with our customers."

<!-no ad-->
"ABS has a long, remarkable history of ethics, values, and investing in innovation—bringing the best brand, products, and service to the livestock industry," said Harms. "I am excited to be part of a team that is making key investments in industry-changing programs, such as Beef InFocusTM, Sexcel®, custom indexes, and so much more. I've had the unique opportunity throughout my career to work in veterinary health, production management, nutrition, and now get to put all those pieces together with the future of genetics—helping producers innovate for the future."
Curtis earned his bachelor's degree from the University of Nebraska and his doctorate in Veterinary Medicine from Kansas State University. Curtis and his wife Sarah of 33 years, reside in Iowa and have three active adult sons. In his free time, he enjoys snowboarding, kiteboarding, hiking, and cycling—as well as woodworking and building.