The information below has been supplied by dairy marketers and other industry organizations. It has not been edited, verified or endorsed by Hoard's Dairyman.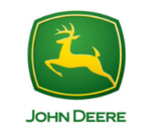 Nutrien Ag Solutions Inc., a subsidiary of Nutrien Ltd., and John Deere jointly announced today the release of advanced digital connectivity between the John Deere Operations Center and Nutrien Ag Solutions' Digital Hub.
This connectivity enables both companies to better serve growers by optimizing logistics and enabling variable rate agronomic recommendations to be seamlessly transferred to their equipment for execution. In addition, the two companies announced a multi-year commitment to deepen the integration and jointly develop streamlined solutions so that growers can more easily benefit from precision ag technology.
This combination of optimized logistics and enablement of variable rate technology allows growers to realize improved agronomic outcomes. Growers control the access level to the data in their John Deere Operations Center account and can share access with Nutrien Ag Solutions' Digital Hub where Nutrien Crop Consultants can create customized recommendations.

<!-no ad-->
Integration with Operations Center PRO's logistics tools improves equipment dispatch efficiency and wireless work order transmission to the cab. This results in the right products, the right rate, at the right place, at the right time on grower fields.
"Nutrien Ag Solutions is committed to being the most grower-focused agronomic solutions provider, and this collaboration enhances that service by further transforming the way we support and digitally engage with our growers," said David Elser, Senior Vice President of North America for Nutrien Ag Solutions. "The expertise John Deere brings in equipment, connectivity, and fleet management solutions allows our crop consultants to have improved access to data, and to provide better services to our growers via Nutrien Ag Solutions Digital Hub."
Deanna Kovar, John Deere's Vice President of Production Systems adds, "John Deere Operations Center is the leading digital ag platform for growers globally with over 200 connected software companies that provide seamless connections to trusted advisors. We recently launched our professional tier of Operations Center to provide ag service providers with dispatching and logistics solutions for their complete fleets, regardless of equipment manufacturer.
"We are pleased to have Nutrien Ag Solutions adopt Operations Center PRO for their operations management solution in North America and look forward to working closely with them to jointly create an even better integrated experience in the future that will benefit growers."

John Deere's Operations Center PRO Dispatch is a complete dispatching and work order management solution that is integrated with most leading retailer back-office systems. It allows fleet managers to view equipment and tender location and status in real time, analyze machine productivity, and provide data management services to growers. To learn more, visit johndeere.com/OperationsCenterPRO or a local John Deere dealer.
Nutrien Ag Solutions' Digital Hub allows growers to digitally collaborate with their Nutrien Crop Consultant, view agronomic plans, as well as make easier purchases and payments of crop inputs online. To learn more or find a local Nutrien Ag Solutions representative near you, visit https://nutrienagsolutions.com.