Fifty years after its formation, the Red and White Dairy Cattle Association (RWDCA) returned to its roots by hosting its 2014 national convention in Elkhorn, Wis. It was that southeast Wisconsin location that served as home of the breed's national show and sale in the early decades of its existence.
To honor this historic occasion, Ron Eustice was commissioned to write a book chronicling the breed's history. Originally pegged to be 50 pages, the finished product is an impressive, 80-page hardcover book that was released at the Elkhorn convention. Each paid RWDCA member receives a copy, while additional books are available for $20.
This year also marked another historic first, the RWDCA partnered with the Holstein Association USA to handle the association's registration process, which officially got underway this January. For the grand majority of RWDCA members who have red and white cattle that are also registered Holsteins, the new process allows them to register their cattle, pay one fee and receive one certificate that covers registration in both associations.
To recognize the significance of this joint project, the RWDCA's officers gave newly minted certificates to all its award winners. The new certificates, complete with a red border, will easily identify red and white cattle. Those receiving these certificates included: Mark Rueth, Rosedale Genetics, Oxford, Wis., who won the Larry Moore Master Breeder Award; Tom Lyon, Jr., L-Maples Farms, Westfield, Wis., who earned the J.P. "Doc" Ostrander Young Breeder Award; and Cassy, Bryce and Carley Krull, Lake Mills, Wis., who were recognized with the Junior Breeder Award.
A break-even year
Since the RWDCA's fiscal year ends on June 30, it has been challenging for the association to present fully completed year-end financials at its July convention. The preliminary financial report presented to the membership estimated that the association would have a net revenue of $138 from $276,077 income and expenses of $275,939.
After a few questions from membership on finances, Larry Olson, who recently became the general manager after holding the interim title, discussed presenting improved financial statements to the membership. "We could have a slightly better financial report to present each year. The budget spreadsheet has not matched the accounting spreadsheet. We are working to resolve that this year," he said. As for the year-end financials, "We need a month to finalize those numbers," he went on to say.
In answering another question, Olson told members that the Reserve Fund stood at $90,000.
"We haven't had to tap into it in recent years," added President Skinner.
In committee reports, Yvonne Preder told members that the updated show rule booklet will be available on the website shortly. "We also sent copies to every national and regional show chairs," said Preder.
In another matter, Preder discussed a potential partnership with Canadian Red and White dairy cattle enthusiasts. "We are talking to the Canadians about a North American Contest to recognize the continents best show cattle."
Four juniors received scholarships: Wisconsin's Jordan Siemers; Pennsylvania's Lance Sexton and Amber Gable; and the 2014 RWDCA intern, Michaela Ash of Kentucky. The association's scholarship fund has $25,000 in assets. RWDCA also made plans to create a true-type model cow with proceeds going to the juniors. It was reported that the model has a lot of similarities to Lavender Ruby Redrose-Red, the only Red and White to ever earn Supreme Champion honors at World Dairy Expo. Katrina Nunes of Chippewa Falls, Wis., was named the association's Queen, while Anna Folgate of Dakota, Ill., earned the the alternate National Red and White Queen.
In elections, Jason Miley, West Salem, Ohio, and Jeff Winton, Mayville, N.Y., were elected to first terms, while Mike Brown of Coalville, Utah was re-elected to the board. Miley and Winton succeeded retiring board members Mark Olbrich of Harvard, Ill., and Matt Lawrence of Mercer, Pa.
In other awards, Kim Morrill of Canton, N.Y., earned the Don Albrecht Distinguished Service Award, while Allen and Shirley Sell of Sellcrest Farms, Watertown, Wis., were given the Gary Mayhew Keystone Award. The association also honored those who were members for 25 or more years.
The national sale averaged $5,053 on 93 lots. The top-selling individual drew a bid of $20,500. On the final day, they also held a show.
---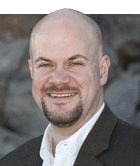 The author is the managing editor, and he brings 19 years of industry leadership to our readers overseeing all editorial content and production of the magazine. His degree from the University of Wisconsin-Madison combined dairy science and agricultural economics.