2014 University of Wisconsin-Madison
Tie was the word of the day at the National Collegiate Dairy Judging Contest. This year marked the third-ever tie for first place in the contest's 94-year history. Previous ties for first occurred in 1985 between Cal Poly and the University of Wisconsin-Madison and in 2011's contest between Cornell and Virginia Tech.
When it comes to ties, Madison came out on top in 1985 and did so again today, besting Cornell in the reasons tiebreaker by 8 points. Throughout the day, the team coached by Chad Wethal and Brian Kelroy earned 2,492 points. Madison seniors Laura Finley
(right)
and Cassie Endres paced the team, garnering top individual and top reasons honors, respectively.
Finley averaged a 46.83 across the day, while Endres, who placed ninth overall, racked up 282 of a possible 300 reasons point. Mackenzie Cash, 12th overall, 19th in reasons, and Mariah Fjarlie, 25th overall, 25th in reasons, rounded out the quartet of female judges. Finley placed sixth in reasons and the team as a whole spoke their way to a first place reasons victory.
The reasons tiebreaker drew a fine line between first and second. A line the team from Cornell University, coached by Kevin Ziemba, couldn't get around. Despite this, Cornell's Edward Facer had a banner day, topping the Ayrshire, Jersey and Holstein breeds. Facer finished third overall and 12th in reasons, two points behind Virginia Tech's Jenna Hardy.
Facer's teammate, Jacob Dueppengiesser, finished fourth overall and second in reasons. Teammates Meghan Vaill and Andrew Reynolds were also in the top 25, both individually and for reasons.
Mary Liebenstein, University of Minnesota; Facer and Finley were also the top three individuals on a placings only basis. A perfect score was 600 points; Liebenstein topped the three at 570 and Finley rounded out the group with a 566.
Four points out of first place was the team from the University of Minnesota coached by Les Hanson. The team was paced by Mary Liebenstein who paced the contest in placings with a score of 570 out of 600 which is an average of 47.5 out of 50 on the 12 contest placings.
In fourth, was the team from Penn State coached by Dale Olver. The Nittany Lions were 12 points out of first. Rounding out the Top Five was the team from the University of Illinois coached by Gene McCoy.
Return to Hoard's at Expo homepage
---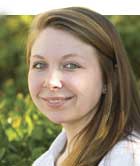 The author is an associate editor and an animal science graduate of Cornell University. Smith covers feeding, milk quality and heads up the World Dairy Expo Supplement. She grew up on a Medina, N.Y., dairy, and interned at a 1,700-cow western New York dairy, a large New York calf and heifer farm, and studied in New Zealand for one semester.