FFA members swarmed the World Dairy Expo grounds on Tuesday, September 30. Many were competing in judging contests, while others were enjoying the Coliseum's Junior Holstein, Ayrshire, Milking Shorthorn and Jersey shows or perusing through the trade shows.
The FFA Dairy Judging Contest had 421 FFA members representing 138 full teams competing. Teams traveling from as far away as Connecticut and Arizona judged four classes (Brown Swiss, Guernsey, Milking Shorthorn and Ayrshire).
Westby FFA in Wisconsin was the top team, edging out Orangeville FFA from Illinois by a mere two points. Westby FFA members were Samuel Krause (third individual), Brianna Hall and Krista Hall. Orangeville FFA members were led by the contest's high individual, Anna Folgate, with teammates Dan Obert and Kaylen Miller.
Four points behind the winner, Johanna Kunert of Wisconsin's De Soto FFA came in second. Rounding out the top five were Sanne DeBruijn of Valders FFA in Wisconsin, who placed fourth, Michael Moede from Algoma FFA in Wisconsin in fifth.
The FFA contest was one of four judging contests held this week. The
4-H
,
post-secondary
and
collegiate contests
were held on Monday. Click to read the
FFA
results here.
The results are published but are not official until all scantron cards have been verified
While the judges were evaluating cattle, the FFA leadspeople were also under scrutiny by a team of judges for their showmanship ability. In the Central National FFA Dairy Cattle Showmanship contest, the top three individuals were Ashley Magnuson, Neillsville FFA; Evan Schindler, Abbotsford FFA; and Olivia Brandenburg, Fort Atkinson.
Return to Hoard's at Expo homepage
---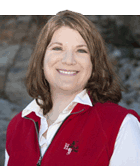 The author is the online media manager and is responsible for the website, webinars and social media. A graduate of Modesto Junior College and Fresno State, she was raised on a California dairy and frequently blogs on youth programs and consumer issues.