Breeding and then marketing an elite bull is a tough undertaking, and only a few have been successful. Bulls need to appeal to a wide audience of producers, but also possess the conformation and health to withstand years of aggressive semen collection. Making the million unit list is a testament to their longevity . . . both in the bull barn and the marketplace.
Hoard's Dairyman last updated the list of millionaire sires in early 2012 and the list numbered 43. Delta Paramount, Emerald-Acr-SA T-Baxter and Robthom Moscow soon joined. Ensenada Taboo Planet and England-Ammon Million followed in 2013. In 2014, Mainstream Manifold and Lincoln-Hill Shot Laser bring the
total to 50
.
While it's only seven new bulls, they represent an impressive five new two-generation millionaire sires; Shot is sired by Shottle, Baxter is sired by Blitz, Mainstream is by O-Man, Paramount is by Jocko Besne, and Million is an Outside son.
In 2012, eight bulls had two sons listed, but with Moscow joining the millionaire club, his sire, BW Marshall, now lives atop the list with Blackstar, with three sons each. Those with a pair include Valiant, Bell, Starbuck, Aerostar, Manfred and Atlas (New Zealand).
Double-dipping
BW Marshall now makes an appearance on the maternal side of millionaire pedigrees, as he sired both Million's and Manifold's dams. Planet's dam is an Amel, putting Amel's name on both sides as well. Other sires with their names on both the paternal and maternal side are Aerostar, Bell, Besne Buck ,Blackstar, Cleitus, Elton, Juror, Mtoto, Rudolph, Sunny Boy and Valiant.
Two-generation millionaire connections:
Integrity sired Moscow's dam

Mathie sired Boliver's dam

Leader sired Talent's dam

Sunny Boy sired Kian's dam

Convincer sired Bolton's dam

Southwind sired Jocko Besne's dam

Aerostar sired the dams of Blitz, Morty, Frederick and Shottle
It is interesting to note that no two bulls have the same sire stack. These 50 bulls span four decades, so we'd expect some diversity, but only one set of maternal half-siblings are on the list, Lee and Lheros.
When evaluating which herds bred these time-tested bulls, two breeding establishments added to their credits. The Holstein Association's 2014 Elite Breeder, Robthom of Missouri, now has bred two millionaires, Integrity and Moscow.
Pennsylvania's Barry England can now claim breeder partnerships in two bulls; Penn-England Garisson, with his brother Frederick, and England-Ammon Million with Bill and Mike Ammon.
They both trail overall millionaire-maker, Comestar Holstein of Quebec, with an impressive list of four – all hailing from the Laurie Sheik family with Lee, Outside, Lheros and Leader.
Lutz-Brookview of Kentucky has two bulls, while Paradise-Valley Farm of Ohio has development in Mathie and Boliver. These four herds are the only multiple farms to grace the list. However, a Dutch A.I. company's female donor herd, Delta, has produced two bulls with their prefix, Olympic and now Paramount for CRV.
National Dairy Shrine honored Marc Comtois and the Bill Ramsey Family as Distinguished Dairy Cattle Breeder for their Comestar and Paradise Valley Farm accomplishments in 2008 and 2010, respectively.
And the overall leader for semen production is Toystory, surpassing the 2 million-unit mark since our last summary.
Where will the next millionaire sire come from? As genomic evaluations churn the top of the list quickly, will the popularity window of those top bulls close, shortening the marketing life of potential millionaires? Our answer will come when we find out how many years it will take to add another seven bulls to the millionaire club. And will some of these millionaire bulls appear in those pedigrees?
Click here to read more about past millionaire sires.
---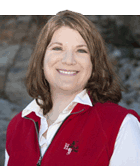 The author is the online media manager and is responsible for the website, webinars and social media. A graduate of Modesto Junior College and Fresno State, she was raised on a California dairy and frequently blogs on youth programs and consumer issues.