This week was very exciting on our farm as we broke ground for our new robotic facility. As our already busy schedules become even crazier, I am looking at the end goal and why we even chose to take our farm this route. I think these are all things that people looking at the future should consider when they examine if robotics might be the right fit for their dairy farm.
"What are you going to do with all your free time?" is the number one question I get asked about our decisions to install robots on our farm.
We didn't make the decision to go robotic to not milk cows, but to have more freedom and flexibility in the management of our time and our herd. Robotics allows this flexibility to the dairy
lifestyle
that wasn't available in my parents' generation. To have the pressure of the twice-daily milking schedule not hanging over our heads opens the possibility of more balance of family time.
Labor is a serious issue in this industry. Finding, training and retaining top staff is not always easy. Robotics solves the labor issue and makes sure that we have that important milking
consistency
while maintaining a lifestyle we can live with.
When my husband and I both decided dairy farming is what we wanted to do we looked at our farm and wanted to make a plan for the
future
. Our facilities are outdated and we decided the best investment was building a whole new facility that would truly fit our long-term needs.
I think every farm regardless of what changes big or small you are wanting to make needs to have a plan for the future. Whether that's 5, 10, 15 or more years down the road really taking the time to create your vision for the future of your farm lays a foundation for even small decisions that come in that time frame.
Our life is lived for the cows that have been entrusted into our care. This is a responsibility that we all take very seriously and deeply care about. So in making this choice we are not only doing it for ourselves but also for the cows. We are always looking for ways to improve and make their lives while under our care better. They deserve the best and for our farm we feel robotics will provide that for them.
---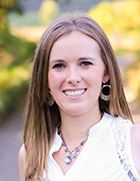 Darleen Sichley
The author is a third-generation dairy farmer from Oregon where she farms in partnership with her husband and parents. As a mother of two young boys who round out the family run operation as micro managers, Darleen blogs about the three generations of her family working together at Guernsey Dairy Mama. Abiqua Acres Mann's Guernsey Dairy is currently home to 90 registered Guernseys and is in the process of transitioning to a robotic milking system.