I'm sure we are all familiar with the age-old saying, "Were you born in a barn?" The original meaning of the phrase traces to an exclamation of one literally leaving the door open. In an era past, farmers often left the barn doors open during the day for livestock on pasture.
Thanks to a recent conversation surrounding this saying, and then curiosity resulting in a Google search session, I found the Urban Dictionary definition: "more recently, it has been used to simply indicate that a person is ignorant or uneducated, as if they were brought up on a farm."
While many of us brought up in the dairy farm lifestyle can certainly almost claim to be literally born in a barn, if not surely spending most of our upbringing there, I had to take offense. Farmers are quite honestly a very educated group.
While my insights certainly come from inside the profession, I am proud of the efforts we take to educate and continue to learn in our industry. From youth programs, college degrees, meetings, seminars, conventions, to consults with our nutritionists and veterinarians, our every day seems to be about continued education.
Even the upbringing in said barn is due credit for a hands-on education that those off of farms have not experienced. Providing this way of life and childhood to my own children was a big part of my and my husband's decision to stay on the farm. It has truly been an honor to see how the farm teaches our boys early on the roles of learning and responsibility.
One with a farm education certainly does not leave the barn door or gate open.
So sorry Urban Dictionary, your definition is certainly urban, as an upbringing on a farm does not mean one is ignorant or uneducated. I can proudly answer yes when I hear that rebuke, "Were you born in a barn?"
---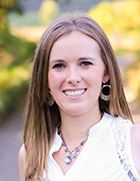 The author is a third-generation dairy farmer from Oregon where she farms in partnership with her husband and parents. As a mother of two young boys who round out the family run operation as micro managers, Darleen blogs about the three generations of her family working together at Guernsey Dairy Mama. Abiqua Acres Mann's Guernsey Dairy is currently home to 90 registered Guernseys and is in the process of transitioning to a robotic milking system.