Happy New Year! Anyone else wondering where 2016 went? For myself, I am kind of wondering where the last two years went.
It's been whirlwind as we planned, built, and now move into our new robotic facility. Finally making it to our start up has me appreciating the last two years of planning and work we put in to make it to this point.
As we've gone through this entire process, we have never once regretted the time we spent researching before hitting the go button. Here's a few main tips I have picked up in this journey and encourage anyone looking at robotics to consider.
Do your research! When we made the decision that robotics was the right direction for the future of our farm, we committed to a year of research to really make sure we were making the right choice. We toured every farm we could get on. Talking to the farmers that had already gone this direction gave us perspective. We took pictures and notes and seemed to pick up at least one invaluable idea at every place we visited. This was truly the best decision we could have made for the entire process.
Analyze and ask questions! As you move into the planning phase be sure to analyze your research. Also, really take a good look at your operation and outline areas that need improvement and places that currently work really well for your herd. Whether you are retrofitting or building a new facility, be sure to keep those analyses at the forefront as you move through the planning process. Don't be afraid to ask questions and find the right person to answer them. If something just doesn't feel like the right fit, be sure to challenge that option and look for the right fit. You can never ask too many questions or have too much information.
Communicate! Through the whole process, research, planning and building, try to hold regular meetings with all the key farm interests. Be sure important decisions are discussed and try to keep everyone on the same page. This can get tricky, especially through the building process as things get hectic. Never underestimate the importance of communication.
We have joked as we have gone through this process that the time we needed the robot milking the cows the most was while we were building the barn! We are excited to finally be at the end of the process and now focus on our transition to robotic dairy farming. Wish us luck! Also, best of luck to all those thinking about or starting this same process.
---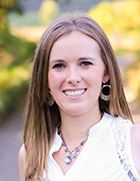 The author is a third-generation dairy farmer from Oregon where she farms in partnership with her husband and parents. As a mother of two young boys who round out the family run operation as micro managers, Darleen blogs about the three generations of her family working together at Guernsey Dairy Mama. Abiqua Acres Mann's Guernsey Dairy is currently home to 90 registered Guernseys and is in the process of transitioning to a robotic milking system.