With the Allen Hetts Memorial Trophies standing taller than several of the youth exhibitors, the selection of Supreme Champion must have been awe-inspiring for them. The opposing sentiments of first-time World Dairy Expo exhibitors contrasted with those taking their last spin on the colored shavings as a youth. The naming of the Supreme Champion had both.
It was the first time Aspen Silva of Modesto, Calif., had exhibited at Madison, but had been attended before. It was a long journey, but the Jersey calf she raised since it was four months old, Miss Nastias Y Not Me, took home the Supreme Champion banner.
For Alyssa Nuttleman, it was the conclusion of her junior days. Hailing from Bangor, Wis., Alyssa had many successes on the colored shavings over the years, but Saturday evening had to be a highlight as Adams Creek Ap Bianca-ETV, paraded around the ring as Grand Champion of the International Guernsey Show and was tapped as Reserve Supreme of the Junior Show.
The other youth contenders:
It was the third time Cedarcut Burdette Clove Colata was in the drive for Supreme Champion. Erin Curtis Szalach of Cazenovia, N.Y., has had much success with her Ayrshire cow over the years in Madison.
Ashley Brandel was also a repeat winner. Maple Fudge Of 12 Oaks was also Grand Champion Milking Shorthorn last year. This year, her brother Colton shared ownership of Maple Fudge. These youth hail from of Lake Mills, Wis.
While not with the same cow, brothers Trevor Tuman and Chandler Bening of Minnesota have earned this very award two years ago. This year, their Holstein, Walk-Era Dundee Annelise, brought them to the center of the ring on Saturday evening.
A pair of young Maryland exhibitors, Jonathan Hubbard and Chase Savage had the two remaining contenders. Top Acres Garbro Winner-ET, was the Grand Champion of the International Brown Swiss Show for Jonathan Hubbard while Chase Savage showed his Red and White, Redtag Destry Sneezy-Red-ET, to Grand Champion in his breed on Friday.
View previous Supreme Champions of the Junior Show here.
---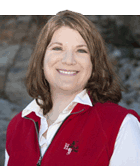 Patti Hurtgen
The author is the online media manager and is responsible for the website, webinars, and social media. A graduate of Modesto Junior College and Fresno State, she was raised on a California dairy and frequently blogs on youth programs and consumer issues.