One of my favorite reasons to read is the chance to transport myself into a different time or place that would otherwise be impossible. Growing up in suburban Wisconsin, I didn't get much of an opportunity to interact with farm animals, let alone learn what it takes to live in a cattle barn for a summer or wrangle a loose bull. Swamper Tales offers the reader a very real telling of the grit, grime, and gumption that one needed to survive the county fair showing circuit in the 1960s and 1970s.
Ride along with author Roger Peach, as he transforms from "city boy" to "fair hand" while working on a dairy farm run by Frank and Gilbert Bigham in Pinckneyville, Ill. His stories, and the real-life legends who he witnessed at work, takes you back in time to a place that makes the reader very aware of how things have changed over the years.
Without a doubt, you'll meet some unforgettable characters, both human and bovine. Some had incredible physique, and some had unmatched strength of will and mind. This collection of raw tales is not for the faint of heart but will perhaps provide some nostalgia for rambunctious days of past youth. His soulful stories have an almost circus-like feel, but with a dairy spin, combined with historical context for the times at hand.
I deem this book a perfect dairyman's Father's Day gift, or for that neighbor who always seems to find a solution in a pinch. It might even trigger a few "swamper tales" of their own to share, and a second opportunity to be transported to another time.
From the book:
"Swamper" defined — An unskilled worker who assists a skilled, experienced, cattle herdsman or owner. Swampers perform menial, thankless tasks of the lowest order, which require a strong back and often an even stronger stomach.
Find Swamper Tales for a limited time in the Hoard's Dairyman bookstore.
---
The author is the special publications manager. Aisha is a graduate of University of Wisconsin-Madison with degrees in Life Sciences Communication and Environmental Science. She is responsible for the Hoard's Dairyman bookstore and creating educational resources for farmers, students, and dairy industry professionals.
---
Join us for next Monday's webinar: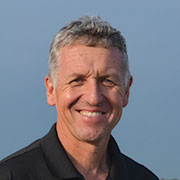 Karl Burgi, Dairyland Hoof Care Institute, will present "Supervise hoof health with a 'No lameness tolerance policy.'" It will be presented on Monday, June 11, at noon (Central time).
Lameness affects nearly one out of every four dairy cows worldwide. It deteriorates welfare and causes significant economic losses. Burgi will address factors causing lameness, such as trimming errors, sole ulcers, white line lesions, and digital dermatitis. The webinar concludes with an action plan.
The webinar is sponsored by Zinpro Performance Minerals.