As summer draws to a close and the air starts to turn crisp, Fairs across the country bring the summer season to close. There's a certain feeling that just seems to surround "show season.
It's the camaraderie of spending time with your fellow dairy breeders. For me, it almost always felt like the last big summer get together with family and served as an opportunity to catch up on what the last year has held for all. It's the hours spent in the barn, not the showring, that builds those lasting relationships.
That being said, the accomplishments in the showring are the icing on the cake to a season of hard work. It's always rewarding to see all the hours poured into developing an animal pay off. Whether it's a winning round of showmanship for a junior or taking home the purple ribbon, the dedication of the previous few months is always reflected in those laps around the ring.
While the show may be the reason for being there, all the other activities just bring it all together. That spans from interacting with the hundreds of people that walk through the barns to sharing your passion and love for the dairy industry and grabbing the occasional fair food indulgence or taking in the latest entertainments.
The whole experience of fair just combines to end a season on a great note!
---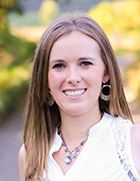 The author is a third-generation dairy farmer from Oregon where she farms in partnership with her husband and parents. As a mother of three young boys who round out the family-run operation as micro managers, Darleen blogs about the three generations of her family working together at Guernsey Dairy Mama. Abiqua Acres Mann's Guernsey Dairy is currently home to 90 registered Guernseys and transitioned to a robotic milking system in 2017.