Kyle Barton of Copake, New York was named the 15th Merle Howard Award winner at World Dairy Expo on Saturday, October 6.
Barton would be the first to thank his grandfather, Ken Main and his grandfather's business partner, Peter Vail, for an incredible opportunity to own and show some of the best Brown Swiss in the world. With that said, Barton also seized the opportunity by working on the grass roots level by handling all show-string tasks including washing, clipping, and working with all the farms cattle.
In a previous interview at World Dairy Expo, this New York native was quoted as saying, "My grandfather and his business partner have been great mentors, teaching me a great work ethic, and a lot more about show cattle and what to look for. Tim Coon, has been a terrific mentor, too, teaching me about how to care for and prepare show cows. There is no one better."
The 15th Merle Howard award winner got his start as a six-year-old boy when his grandfather bought him a Jersey calf. From that point, he was hooked. And since that launch pad, he has been soaking everything in about all things dairy.
Up until this year, Barton's favorite World Dairy Expo memory would have been when his Brown Swiss cow was named Reserve Supreme Champion of the Junior Show two years ago. That all changed all changed Thursday when his homebred cow, Cutting Edge T Delilah won both the Junior and Open Shows of the 2018 International Brown Swiss Show. That cow will compete for Supreme Champion in both the Junior and Open divisions at the close of the 2018 World Dairy Expo.
Respected among his peers, past Merle Howard award winner, Kelly Reynolds had this to say about Barton, "Kyle always takes time to hello to fellow exhibitors. He is a humble showman and has graciously won with Delilah all fall. In addition, Kyle can be found doing numerous tasks in the Elite Cattle show string . . . from washing to clipping to bedding to bagging. There is no task he won't take on."
Duncan MacKenzie winner Barrie Potter, who won that award in 1998 adds, "Kyle has a very calm demeanor around cows. He's also a young man who works hard and has a work ethic that mirrors grandfather's generation."
"He's just such a pleasure to be around. He simply wants to watch the show string and provide the best quality cattle care," added 2015 Duncan MacKenzie winner Tim Coon.
Barton is the son of Donna and Michael Barton, both of New York.
All of the previous award winners of the Merle Howard Award were on hand for the award presentation. They include: 2004, Robert Teixeira, Turlock, Calif.; 2005, Matthew Mitchell, Lafollette, Tenn.; 2006, Greta Koebel, Three Oaks, Mich.; 2007, Brandon Ferry, Hilbert, Wis.; 2008, Kelly Lee Reynolds, Corfu, N.Y.; 2009 Kyle Natzke, Fond du Lac, Wis.; 2010 Stephanie Aves, Popular Grove, Ill.; 2011 Karen Anderson Johnson, Willmar, Minn.; 2012 Cy Conard, Sharon Springs, N.Y.; 2013, Cassy Krull, Lake Mills, Wis.; 2014, Jade Jensen Kruschke, New Richmond, Wis.; 2015, Jared Dueppengiesser, Perry, New York; 2016, Doug Boop, Millmont, Pa., and Dawson Nickels, Watertown, Wis.
Merle Howard was a respected dairy industry pioneer. Winner of the 1954 Klussendorf Award, Howard was a herd manager, Holstein classifier and later a sales and export businessman. Serving on the first National Dairy Shrine Board, he became one of only eleven people to receive the 4-E Award for outstanding service.
---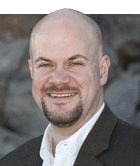 Corey Geiger
The author is the managing editor, and he brings 22 years of industry leadership to our readers overseeing all editorial content and production of the magazine. His degree from the University of Wisconsin-Madison combined dairy science and agricultural economics.