There are some seasons in life that just seem busier then others. On the farm, it's almost year-round with spring planting, fall harvest, packed summer months, and braving winter's challenges. You mix the farm in with busy personal seasons and sometimes it just feels overwhelming.
'Tis the season for the holiday rush that seems to kick off with Halloween. You add all the regular daily chores on top of costumes, class parties, outings, and field trips. I'm tired before we even make it through the first holiday. Then it's onto Thanksgiving, one of my personal favorites. However, fitting all the family gatherings in between chores never seems to happen on top of baking and cooking all the favorite foods. Next comes the magical season of Christmas, or at least made magical by the to-do list that becomes a mile long right after turkey day.
Whew, I think you other farm moms out there can relate. The pressure that seems to try to sneak in this time of year is often just too much. I fully love and enjoy the holidays, but this year I am making it a priority to not stress the little stuff. After what I think we can all agree has been a long, hard year, there just isn't the personal stamina left to handle that.
I see you, already ticking off the to-do list and wondering how it's all going to get done. I know the guilt that tries to sneak in and tell you that you aren't doing enough or you aren't good enough.
Let it go!
We already hold such responsibility with our farm roles, it's ok to say we can only handle so much.
So this holiday season, prioritize what really matters, and let go of the rest of the little things. We already have so much to enjoy and be thankful for. The holidays will still be magical without you stressing over them!
---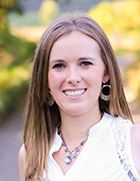 The author is a third-generation dairy farmer from Oregon where she farms in partnership with her husband and parents. As a mother of two young boys who round out the family-run operation as micro managers, Darleen blogs about the three generations of her family working together at Guernsey Dairy Mama. Abiqua Acres Mann's Guernsey Dairy is currently home to 90 registered Guernseys and transitioned to a robotic milking system in 2017.