There is no doubt that the outlook for milk prices is not looking great for this next year. While many big factors play a roll in the final price, one can't be denied. That is, consumers are drinking less fluid milk than they used to.
Gone is the time of a glass of milk at every meal on most Americans tables. In an age of drink options of every kind imaginable, the dairy industry has honestly been left behind.
If we want to see fluid consumption ramp up in the future, it's well past time to get innovative. fairlife and other ultra-filtrated options have certainly been met with approval from consumers. That is the kind of creativity we need to continue.
It's fun to see those ideas materialize and come together from outside the dairy industry as well. One idea that caught my attention this past week was the revamping of chocolate milk. Aimed to market at adults and being creatively bottled in cans.
The product, called Slate, is ultra-filtered, canned, and steam sterilized to extend its shelf life to around a year. In the initial phase, there will be three flavors available: Classic Chocolate, Dark Chocolate, and Mocha Flip. The company's advertising has all the millennial eye-catching wording: "the next generation of chocolate milk," "less sugar, more protein," and "delivered to your doorstep."
The time is now for creative and innovative ideas that fit what today's consumers are looking for. While the traditional gallon jug suits a small portion of the population as a staple. There's plenty of room for new products.
---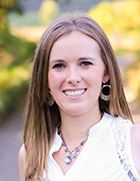 The author is a third-generation dairy farmer from Oregon where she farms in partnership with her husband and parents. As a mother of two young boys who round out the family-run operation as micro managers, Darleen blogs about the three generations of her family working together at Guernsey Dairy Mama. Abiqua Acres Mann's Guernsey Dairy is currently home to 90 registered Guernseys and transitioned to a robotic milking system in 2017.
---
Join us for our next webinar on February 11, 2019: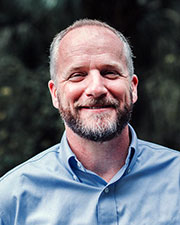 Geoff Dahl, University of Florida, presents "Heat stress affects dry cows and calves" on Monday, February 11, at noon (Central time). Sponsored by TechMix.
Heat stress during late gestation has significant negative effects on the productivity of the cow in the next lactation. Emerging evidence suggests that the developing fetus is also negatively impacted, with lower milk yields in the first lactation and beyond. Sign up here.