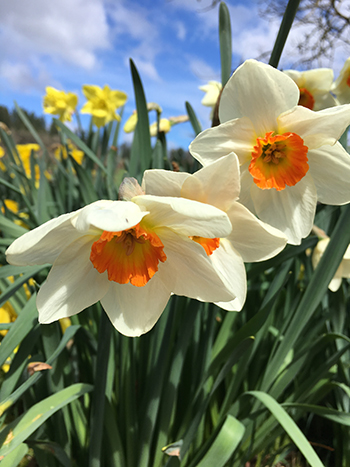 My daffodils are fully blooming in the yard and baseball practice starts today. Ready or not, it's safe to say that spring has finally arrived.
Once the sun comes out, it seems that everyone needs to be running in 100 different directions. Keeping everyone organized and on the same page this time of year is one of my biggest challenges. I've found a couple things that make a big difference in helping me keep my sanity!
The first thing to quickly fill up in the spring seems to be our calendar. Not only for the farm, but with school and sports, the list of activities seems never ending in the spring. I make sure to get all important dates, practice schedules, and tours all on the calendar so nothing gets forgotten. Having it centrally posted in our home and shared with our partnership helps keep everyone in the loop.
Spring means cleaning and project time on our farm. Making a to-do list of what we need to accomplish helps keep us on track with the tasks. Also meeting weekly, to prioritize the list and who is going to tackle which jobs makes a big difference in actual progress.
With the sun returning and longer days, I seem to always find myself returning to the house later and later. My Crock-Pot is my saving grace this time of year for actually making sure we have a dinner to consume. It might just be my best friend for spring!
Farm life is always nonstop busy. I definitely appreciate the change of the season and the return of the sun. And while I might not have it all together for this busy time of year, I at least give it a good effort.
What do you find helps keep you organized and on track during the busy spring season?
---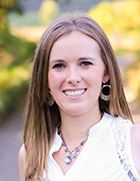 Darleen Sichley
The author is a third-generation dairy farmer from Oregon where she farms in partnership with her husband and parents. As a mother of two young boys who round out the family-run operation as micro managers, Darleen blogs about the three generations of her family working together at Guernsey Dairy Mama. Abiqua Acres Mann's Guernsey Dairy is currently home to 90 registered Guernseys and transitioned to a robotic milking system in 2017.
---
Joins us on April 8, 2019, for our webinar: "Milking evaluation reveals costly problems"
presented by Michigan State University Extension's Phil Durst and Stan Moore
Milking is so routine that we sometimes fail to adequately analyze it. Using milk vacuum recorders, researchers found two common problems: biphasic milking and overmilking. The presentation will discuss the causes and impacts of these issues.