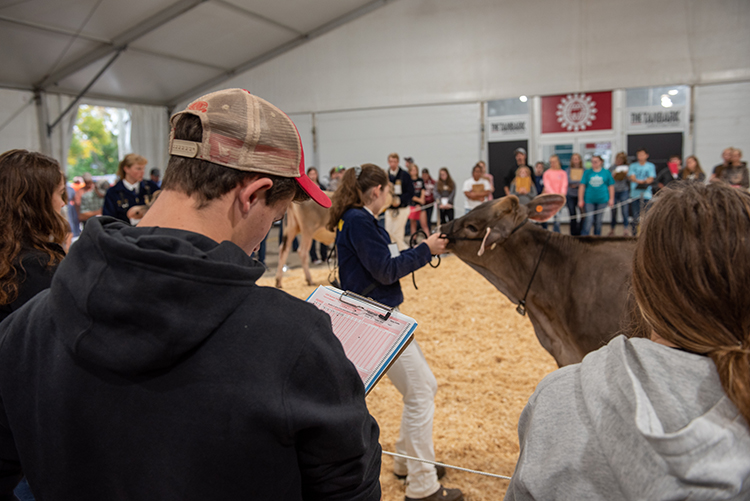 FFA members from four states competed in the Central National FFA Dairy Judging Contest. There were a total of 338 contestants from 118 FFA chapters that judged four classes of dairy animals and answered a set of questions on the cows presented.
Taking top honors was a team from Pleasant Hope FFA in Missouri. Team members were Kaden Jones, who placed eighth individually, Wyatt Lynn, and Grant Dohle.
All the way from central California, Hilmar FFA took the second spot. Team members are Aiden Azevedo, who placed ninth, John Alamo, and Anthony Diniz. They are coached by Marc Coleman. Interestingly, Hilmar FFA also won the Annual Hoard's Dairyman Cow Judging Contest this year.
The Wisconsin FFA chapter from Darlington placed third. Team members are Brooke Douglas, Lauren Jones, and Chase Graham. All three teams qualify to judge at the Royal Highland Show in Scotland next summer.
It was a tight contest for the individual honors. Hunter Crowley from Omro FFA was the high individual. He topped Joey Slack from Elkhorn FFA by two points. Alexia Schroeder from Janesville-Parker FFA trailed Joey by three points. Fourth to seventh place was a four-way tie — all two points behind Alexia.
Here are the High Individuals:
1. Hunter Crowley, Omro FFA
2. Joey Slack, Elkhorn FFA
3. Alexia Schroeder, Janesville Parker FFA
4. Emma Mcnally, Milton FFA
5. Cora Gerth, Mayville FFA
6. Avri KleistIowa, Grant FFA
7. Karleena Battist, Lakeside Lutheran FFA
8. Kaden Jones, Pleasant Hope FFA, MO
9. Aiden Azevedo, Hilmar FFA, CA
10. Aspen Hagen Loyal FFA
The University of Wisconsin-Platteville organizes the contest and all results can be found here.
---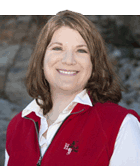 The author is the online media manager and is responsible for the website, webinars, and social media. A graduate of Modesto Junior College and Fresno State, she was raised on a California dairy and frequently blogs on youth programs and consumer issues.