"I am so lucky to judge this show," said Judge Pierre Boulet of Montmagny, Quebec, as the International Red and White Show came to a close on Friday. "I think this is the best show I've ever seen here for the Red and Whites."
At the end of the day, he chose the top two Six-Year-Old and Older Cows as the best of the 334 head that were presented. It was Antia Absolute Joline-Red that claimed the titles of Senior Champion and then Grand Champion for owners Milk Source and Laurie Fischer of Kaukauna, Wis. "It's unbelievable to see a cow like this," Judge Boulet said, praising her dairyness, strength of udder attachments, and the way she tracked on her feet and legs.
Following Joline in class, as Reserve Senior Champion, and then as Reserve Grand was the champion bred and owned cow of the show. Westcoast Defiant Addison is owned and exhibited by Westcoast Holsteins of Chilliwack, British Columbia. Judge Boulet also admired her width of udder and outstanding feet and legs. "It's pretty incredible to have two mature cows with that kind of quality," he said.
An extremely balanced, wide, sound-legged, and good-uddered junior 3-year-old was recognized as honorable mention Grand Champion after she claimed Intermediate Champion in both the Open and Junior Shows and Grand Champion of the Junior Show. That cow was Scenic-Edge Jordan-Red exhibited by Jacey and Hadley Ross of Delavan, Wis.
In the Open Show, Reserve Intermediate Champion was awarded to the second place junior 3-year-old, Milksource Renaissance-Red exhibited by Golden Oaks Farm in Wauconda, Ill. Among junior animals, Reserve Intermediate Champion was the winning summer junior 2-year-old, Cache-Valley Db Haizley-Red, bred and owned by Xander Harris of Richmond, Utah. She was also selected as Reserve Grand Champion of the Junior Show.
The Senior Champion of the Junior Show was the winning 5-year-old and the champion bred and owned junior animal. Mason Ziemba of Durhamville, N.Y., led ZBW-Ziems Listen To Me-Red to all three honors. For Reserve Senior Champion in the Junior Show, Judge Boulet and his associate Richard Landry chose the first-place production cow, Hol-Star Malo Roz-Red-ET exhibited by Connor Correia from Tulare, Calif.
Kenlee Phillips of Lingleville, Texas, topped both the Open and Junior heifer shows with Dorloy-K Guinness-Red-ET. The winning winter calf came from the second-largest heifer class, and Judge Boulet also made her honorable mention Grand Champion. Phillips earned her second qualification for Saturday's Supreme Champion ceremony after notching Junior Champion of the International Junior Jersey show earlier this week.
Following Guinness for Reserve Junior Champion of the Open Show was the first-place fall calf, Sco-Lo Dice Hotstuff-Red-ET owned by Fly-Higher Holsteins and Andy Reynolds from Corfu, N.Y. Judges Boulet and Landry selected the second place winter calf, Betley Unstp Lionize-Red-ET exhibited by Claire and Jacob Betley of Pulaski, Wis., as Reserve Junior Champion of the Junior Show and honorable mention in the Open Show.
The heifer show featured 205 animals; the Premier Sire was Mr Blondin Warrior-Red-ET. Apple Partners LLC of Lanark, Ill., earned Premier Breeder, and Hilrose Holsteins from Hilbert, Wis., brought home the Premier Exhibitor banner.
Mr D Apple Diamondback was the Premier Sire of the overall show. Apple Partners of Lanark, Ill., also earned Premier Breeder in that division, and Premier Exhibitor was Arizona Dairy Company of Mesa, Ariz.
Hoard's at Expo is sponsored by Agri-Plastics Group of Companies
---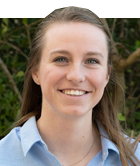 Katelyn Allen joined the Hoard's Dairyman team as the Publications Editor in August 2019 and is now an associate editor. Katelyn is a 2019 graduate of Virginia Tech, where she majored in dairy science and minored in communication. Katelyn grew up on her family's registered Holstein dairy, Glen-Toctin Farm, in Jefferson, Md.