The white cow reigned the purple shavings when the International Holstein Show reached its finale on Saturday afternoon.
Erbacres Snapple Shakira-ET, the first-place Six-Year-Old and Older Cow, was named Senior Champion and then captured Grand Champion for owners Ferme Jacobs, Ty-D Holsteins, Theraulaz, Ferme Antelimarck, and Jacobs of Cap-Sante, Quebec.

"This cow has an incredible udder, such a long frame, and a great set of feet and legs," Judge Mike Berry of Powell Butte, Ore., said about his Grand Champion. It was that advantage in feet and legs that gave her the edge over the winning 4-year-old, who Judge Berry and his associate, Tom DeGroot of Rosedale, British Columbia, made Reserve Senior and Reserve Grand Champion. That cow was Oakfield Solom Footloose-ET exhibited by Duckett Holsteins, Vierra Dairy, and Abbott of Rudolph, Wis. "These are two incredible cows you just love the mammary systems on," Judge Berry shared.
Honorable mention Grand Champion was the winning senior 3-year-old and Intermediate Champion of the show, Oak-Ridge-K Gchip Turbo exhibited by Milk Source, Ransom-Rail, and Legendholm of Kaukauna, Wis. The Reserve Intermediate Champion also came from the class of 25 senior 3-year-olds. Elmvue Farm of Johnstown, N.Y., earned that award with Heritagegrd Highoctane Cabaret.
The champion Bred and Owned cow was the first place 5-year-old, who was also pulled out for Senior Champion. Ms Beautys Black Velvet-ET was exhibitied by Duckett Holsteins, Vierra Dairy, and Triple T of Rudolph, Wis.
Duckett Holsteins was awarded the show's Premier Exhibitor banner, while Ferme Jacobs captured Premier Breeder for the ninth time in 10 years. The Premier Sire was Croteau Lesperron Unix-ET.

Of the 198 heifers shown on Friday, Judges Berry and DeGroot chose their winning fall calf as Junior Champion. She is Ms Rebas Raven Beauty-ET exhibited by Glamourview — Iager and Walton of Walkersville, Md. Reserve Junior Champion went to Blondin Denver Svalantini, a winter yearling owned by B. J. Enright, Ferme Jacobs, and Quality Holsteins of Vaughan, Ontario.
Reyncrest Farm of Corfu, N.Y. earned both the Premier Breeder and Premier Exhibitor awards in the heifer show. The Premier Sire was Brenland Denver.
Hoard's at Expo is sponsored by Agri-Plastics Group of Companies
---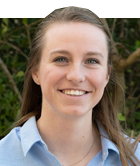 Katelyn Allen joined the Hoard's Dairyman team as the Publications Editor in August 2019 and is now an associate editor. Katelyn is a 2019 graduate of Virginia Tech, where she majored in dairy science and minored in communication. Katelyn grew up on her family's registered Holstein dairy, Glen-Toctin Farm, in Jefferson, Md.