Going through an emergency situation on your farm always makes you realize how important it is to have plans in place. Whether you have or haven't been in one of those situations, it is still apparent that you never can truly be prepared for everything. As the saying goes, even the best laid plans sometimes go wrong.
As farmers, I believe we are some of the best versed in that truth. A farm has a way of turning every possible plan upside down. As a wildfire burned toward our farm two years ago, we learned just how important our backup generator is to keep our robotic farm running.
Obviously, every farm needs power to operate, and you hope that those instances when you are without power are few and far between. But from that first emergency lesson, then through an ice storm and now last weekend through a wildfire preventative power shutoff, we've had to generate our own power for a whole month.

Going through several generator failures and having to scramble for backups had us in the market for solutions to prevent these headaches. We hope we don't need to use them ever again, but we now know we must be prepared with an extra backup.
The story for each farm is different, but it requires taking a realistic look at possible emergency situations and having a plan in place. Do your employees and all family members know that plan as well? Have you had a discussion with neighbors for the possibility to share resources? What areas do you know you are underprepared in?

While we might never be able to be truly prepared for a wildfire or extreme weather emergency, every farm should have emergency plans in place for real farm hazards. Fire and injury seem to top the list.
It's one of those items that feels easy to put on the bottom of the to do pile as we truly hope we never have to go through them. But taking even a moment to just think through those situations ahead of time will be a relief in a time of chaos. Let's hope we never find our farm in those emergency situations, but may we be prepared to face them if we do.

---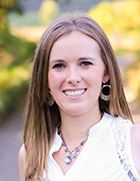 The author is a third-generation dairy farmer from Oregon where she farms in partnership with her husband and parents. As a mother of young sons who round out the family-run operation as micro managers, Darleen blogs about the three generations of her family working together at Guernsey Dairy Mama. Abiqua Acres Mann's Guernsey Dairy is currently home to 90 registered Guernseys and transitioned to a robotic milking system in 2017.