The end of the year seems to always bring a plethora of emotions as we reflect on the time that has passed and try to plan for the future.
There is no doubt this year has been a challenging one across the industry. The inflation in inputs looks to be our new normal for operating costs. At the same time, questions swirl around what the milk price will do in the new year.
It's the same speculation that seems to always creep into this time of year. As the path forward for each farm is unique, there is no one answer that fits all. And I know many hard conversations are being had around farm tables.

The uncertainty can cloud the joy of this magical season. The holiday season truly does deserve to be happily celebrated, and there are so many little moments that can bring such light into the darkness.
Obviously, business plans have to be made and chores completed. But don't forget to find and choose the way you want to end the year. Take in your children's contagious excitement. Appreciate the consumer at the grocery store with a cart full of butter for holiday baking. Enjoy the special moments and traditions with your family that mean the most.
We can choose to find the joy even when it feels like heavier emotions should take the wheel at the end of the year.

---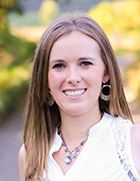 The author is a third-generation dairy farmer from Oregon where she farms in partnership with her husband and parents. As a mother of young sons who round out the family-run operation as micro managers, Darleen blogs about the three generations of her family working together at Guernsey Dairy Mama. Abiqua Acres Mann's Guernsey Dairy is currently home to 90 registered Guernseys and transitioned to a robotic milking system in 2017.