Many farms are nearing the phase of a generational shift. The average age of the primary farm operator continues to climb as farm succession is rarely a quick and easy process. This generational shift is also happening in the roles that support our farms.
This past year, our nutritionist retired. That was a long-standing relationship that had supported our farm for many years. Still, it has been a great transition going forward with our new nutritionist. Nutrition is such an important part of the success of a dairy farm, and we are looking forward to continued improvement.

Some supporting roles of the dairy farm are even harder to let go of. They almost become a part of the family. After 40 years, we had to say goodbye to our vet as he also retired at the end of the year. Those types of partnerships are forged in long-lasting trust and loyalty. They watch your herd develop and grow while facing challenges and meeting goals.
It's hard to say goodbye but change also brings new beginnings. A fresh set of eyes and ideas can be just what is needed to reinvigorate. That change doesn't always have to be brought on by retirement; it's okay to search out that change when it is needed as well. We are looking forward to the next chapter on our farm.

Those support personnel play such an important role in the dairy industry. Seek out the individuals that serve you in the way that benefits your farm the best. Those relationships matter and can turn into amazing partnerships.
---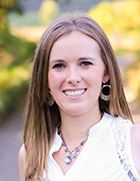 The author is a third-generation dairy farmer from Oregon where she farms in partnership with her husband and parents. As a mother of young sons who round out the family-run operation as micro managers, Darleen blogs about the three generations of her family working together at Guernsey Dairy Mama. Abiqua Acres Mann's Guernsey Dairy is currently home to 90 registered Guernseys and transitioned to a robotic milking system in 2017.