Served in a classic cone, layered with cookie dough, whipped together with fresh peaches, concocted into a brownie-lover's dream, drenched with strawberries, submerged in a tall glass of root beer, or nestled with a side of waffle cone chips and hot fudge — there's no wonder ice cream is such a popular summer treat. You honestly can't tell me the above list didn't have you drooling and dreaming of your own favorite ice cream creation.
Maybe it's the added buzz of it being National Ice Cream Month, or it could be the fact that I've been making ice cream treats at our county fair all week in our dairy promotion snack barn. Or, quite possibly, it's just my pregnancy sweet tooth talking as I enter the last month of this nine-month journey, but I think I'm in the majority when I say that ice cream just hits the spot time and time again.
Such a classic treat that is considered a summer staple in my neck of the woods definitely deserves its time in the limelight by getting an entire month of devotion and celebration. I grew up enjoying a bowl of ice cream after unloading hay bales, stopping at the local drive-in restaurant for a strawberry shake on our evening drives looking at the fields, making extravagant sundaes when family visited and, of course, trying a different ice cream dessert every day of the county fair.
Our industry is very fortunate to be able to create such a delicious product for all to enjoy. With so many ways to enjoy it and dress it up, there's no wonder ice cream tends to be a favorite dairy product for many.
As we near the end of July, don't forget to enjoy a dish of ice cream and continue that celebration year-round. Let us not forget the farmers, manufacturers, and truck drivers who get this product from the farm to your freezer. And last, but most certainly not least, we owe this decadent treat to the beloved dairy cows — their nutritious and wholesome milk can really be enjoyed in endless ways.
---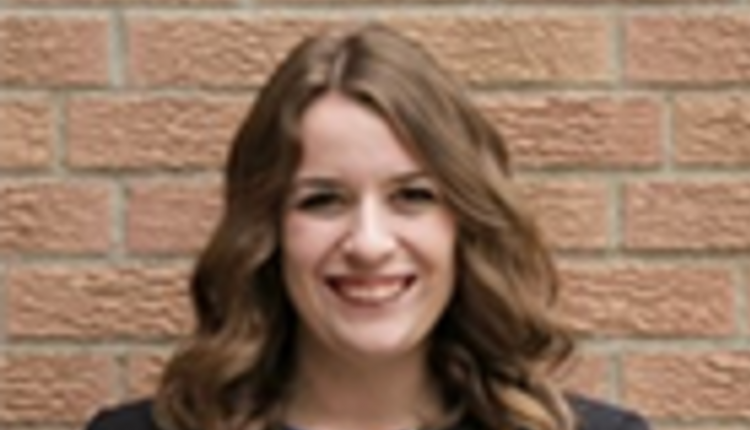 The author dairy farms with her parents and brother near Hawkeye, Iowa. The family milks approximately 300 head of grade Holstein cows at Windsor Valley Dairy LLC — split half and half between a double-eight parallel milking parlor and four robotic milking units. In the spring of 2020, Molly decided to take a leap and fully embrace her love for the industry by returning full time to her family's dairy.