It's the last week of summer here in the Pacific Northwest, or so the calendar says. That's because our kids will return to school after Labor Day.
Somehow this season always flies by. And yet, sometimes it feels like it's been summer forever, especially since we haven't had any rain since the beginning of May.
Time, like Mother Nature, seems to be one of those fickle parts of life. Although it ticks along at exactly the same pace every second of every day, it doesn't always feel that way.
As you struggle with a task that should have been quick and simple, time definitely moves at a different pace. And when you get the call the cows are out, time completely goes out the window.
As farmers, we hold a closer bond to the seasons. Time travels with the sunrises and sunsets. We measure it with our trials and achievements. Still, not a one of us knows exactly how much time we each have. So, we must value every second of the time we are given each day.
---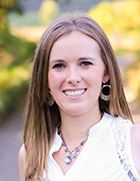 The author is a third-generation dairy farmer from Oregon where she farms in partnership with her husband and parents. As a mother of young sons who round out the family-run operation as micro managers, Darleen blogs about the three generations of her family working together at Guernsey Dairy Mama. Abiqua Acres Mann's Guernsey Dairy is currently home to 90 registered Guernseys and transitioned to a robotic milking system in 2017.