Considering that about 98% of U.S. farms are family owned, it's no wonder the fall season on the farm includes lots of kids. Fall is obviously a busy time for farmers as we hustle to wrap up harvest and end-of-season field work; however, making time for family, slowing down to allow the next generation to join in, and creating small, memorable moments for all involved are essential to foster and maintain the family farm dream.
It's no secret that including kids in any activity means it is going to take a little (or a lot) longer. But the extra moments watching our kids' experience true joy in the fresh, country air while tagging along are what make the long hours and hard work worth it in the long run.
Whether it's having them ride along in the tractor and combine or stopping fieldwork long enough to have a picnic or family meal, enjoying the farming lifestyle as a family is what it's all about. I love seeing everyone's fall farming traditions year after year as well — from annual photos measuring the corn height and end-of-harvest bonfires to special, harvest-exclusive meals on the go and maybe even a hayride on a crisp night.
One fall tradition my parents started on our farm is a family lunch followed by pumpkin and gourd picking in the garden next to our milking parlor. This has become a highly anticipated tradition for all the young ones in our family. We all pick the pumpkins together and take a group photo of all the kids with the year's bounty, then they each get to pick out an assortment to take home. Looking back on photos from the previous years is such a fun way to measure the growth of our family and each little one. In previous years, I've enjoyed watching my nieces and nephews take part in this fun tradition. And, this year, our one-month-old daughter will get to participate in the festivities (although she'll definitely need some help from her older cousins to pick the pumpkins this time around).
From my family to yours, I wish you a safe and memorable harvest and fall season — it's truly my favorite time of year. I hope you're able to slow down here and there to enjoy some special moments with your family and maybe even start a new fall harvest tradition of your own.
---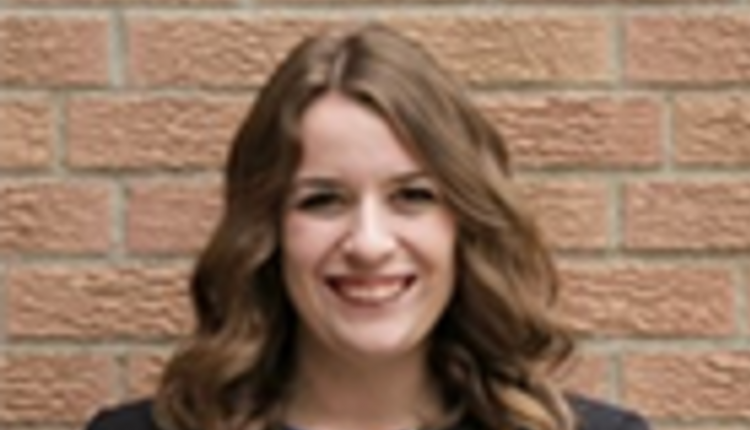 Molly Ihde (Schmitt)
The author dairy farms with her parents and brother near Hawkeye, Iowa. The family milks approximately 300 head of grade Holstein cows at Windsor Valley Dairy LLC — split half and half between a double-eight parallel milking parlor and four robotic milking units. In the spring of 2020, Molly decided to take a leap and fully embrace her love for the industry by returning full time to her family's dairy.