On a dairy farm, new life isn't just reserved for spring. Most people think that farming and fall equal harvest. While that's certainly a large component of the fall season on the farm, we're also ushering in new plant and animal life simultaneously.
As we bring in freshly made bales, store corn, and finish filling the last of our bunker silos for winter, we're also watching our newly planted winter cover crops grow into vast green carpets over some of our fields. On our family's farm, we traditionally plant winter rye in several of our fields so we have an early crop ready to make silage right away in the spring. Since planting our rye a few weeks ago, it has flourished into a spring-like spectacle while a backdrop of changing leaves makes you question what season we're really in. That bright green blanket of new sprouts is a sharp contrast to neighboring fields that are bare ground, yellowed stalks, or dried crops waiting for their turn to be harvested.
Not only are we watching new life form in our fields; we're also continuing to welcome it in the barn. Yesterday, we had five new calves born (a pretty big delivery day in our farm's book). That's because we breed and welcome newborn calves year-round, similar to many other dairy farms. With carefully planned facilities, proper nutritional monitoring, and special attention to our animals' needs, we maintain proper conditions to raise healthy calves no matter the time of year. So, fall is no exception when it comes to newborn calf chores.
Beyond the birth of calves and sprouts, I'm also toting around our 2-month-old daughter during a good portion of daily chores and farm work. Her little noggin snuggled close in my wearable carrier is a constant reminder of the new life that surrounds us as farmers, even at this time of year.
---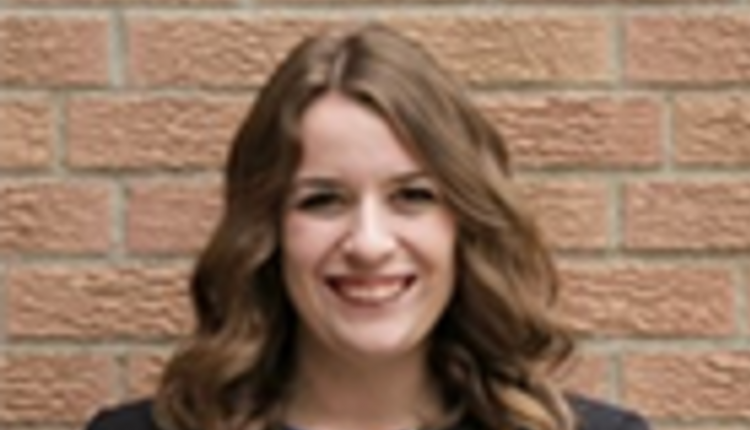 Molly Ihde (Schmitt)
The author dairy farms with her parents and brother near Hawkeye, Iowa. The family milks approximately 300 head of grade Holstein cows at Windsor Valley Dairy LLC — split half and half between a double-eight parallel milking parlor and four robotic milking units. In the spring of 2020, Molly decided to take a leap and fully embrace her love for the industry by returning full time to her family's dairy.