All the U.S. Department of Justice's work to ensure market competition for consumers might have went down the drain this past weekend as Golden Guernsey located in Waukesha, Wis., unexpectedly shut its doors. The plant had been under ownership of OpenGate Capital based out of Los Angeles, Calif., for less than 16 months after Dean Foods agreed to sell it under a court decision following federal antitrust litigation.
The early January closing was so abrupt that employees and suppliers didn't receive notice of the business's demise. That being said, state law requires employers to give city and state officials 60 days notice of a shutdown. In addition employees must be given 60 days of pay in the event of a closure. News reports indicate the Golden Guernsey plant employed between 100 and 115 people.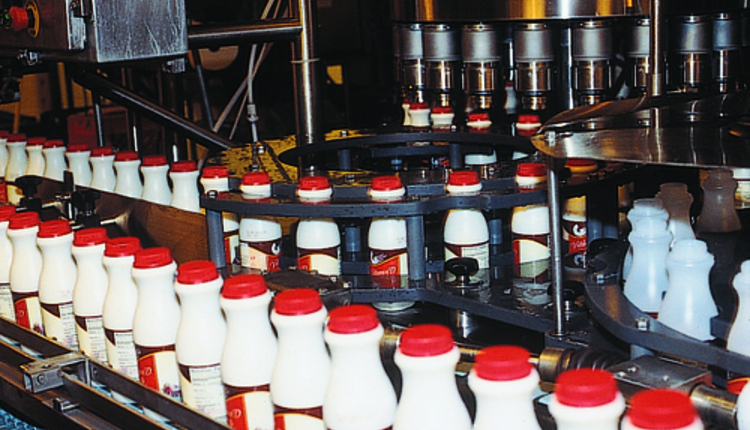 Golden Guernsey had a long and storied past. It was founded in 1930 as a farmer-owned cooperative. By 1935, it had grown from a single service route with 85 customers to an organization with 20,000 customers. In 1955, the co-op began construction of the current plant which was still located in Waukesha. At one time, the Hoard's Dairyman Farm's milk was processed at the plant.
Over the years, Golden Guernsey changed hands through co-op consolidation and mergers. The last cooperative to own the plant was Foremost Farms USA based out of Baraboo, Wis. In 2008, the Foremost Farms Consumer Products Division had net sales of $233.7 million according to a Wisconsin Department of Justice press release. In 2009, Dean Foods acquired Foremost's Consumer Products Division which included plants in Waukesha and DePere, Wis., for a reported $35 million.
After a very public hearing process in 2010 where the U.S. Department of Justice (DOJ) investigated competition in agriculture, it became quite clear that the consolidation of fluid or beverage markets within Wisconsin were among the areas that DOJ was honing in on. One such hearing held in Madison, Wis., was headed up by then Senator Russ Feingold (D-Wis.) and called into question the 2009 Dean Foods buyout.
Following the investigation, U.S. District Court Judge J.P. Stadtmueller ordered that Dean Foods divest of the Waukesha plant due to antitrust concerns that could adversely affect the price of milk for retailers, school districts and other purchasers throughout Wisconsin, stated Wisconsin Attorney General J.B. Van Hollen. In the court agreement, Dean Foods was able to retain its DePere plant which it acquired from Foremost Farms. The final judgment also required Dean Foods to notify the U.S. Department of Justice and the Wisconsin Attorney General 30 days before Dean Foods acquires any plant within 150 miles of Wisconsin's border if it is valued at more than $3 million.
What fate has in store for Waukesha's Golden Guernsey plant remains to be seen. However, the situation does not appear to look good with the abrupt closure and not much is known about OpenGate Capital. Based on published reports, this appears to be OpenGate only food processing division.
The U.S. Department of Justice was concerned about market competition. It appears that lack of profitability and industry know-how may have trumped litigation.