With a new case of Bovine Spongiform Encephalopathy (BSE) discovered in a California dairy cow, we stand at the markets mercy.
by Hoard's Dairyman staff
Confirmation reached the
Hoard's Dairyman
offices that a BSE case had been found in a California dairy cow shortly after 2 p.m. Central time yesterday. Thoughts of "the Christmas surprise" of 2003 (the 2003 BSE case was reported by USDA Secretary Ann Veneman on December 23) quickly raced through our minds. While agricultural media outlets were reporting the news by 2:30 p.m., the popular press quickly followed.
Then, the markets reacted. In 2003, Japan, South Korea, Mexico, and Canada, purchasers of 90 percent of U.S. exports at the time, all blocked shipments.
Markets retreat, then rebound
But this case of BSE, only the fourth in U.S. history, is much different than the 2003 event. Yesterday's feeder cattle prices traded down the limit of $3 as the closing bell rang Tuesday. But in overnight trading, prices bounced back some. If markets can stay steady in coming days (and borders can stay open) 2012 will contrast greatly with 2003. February 2004 cattle futures went from $90.67 to $71.17 just five days after the discovery of the 2003 case. The 2003 BSE case involved cows in Washington state. Exports shrank from 160 million pounds to less than 6 million, reported
Rueters
.
The December 2003 beef industry also looked much different than 2012's. The U.S. was experiencing record-high beef prices in fall 2003, as result of a BSE case discovered in Canada that closed the U.S. border to Canadian exports. This time, the beef industry is still healing from bruises caused by a successful "Pink Slime" smear campaign.
Tuesday's BSE discovery also played with the stocks of various food-related companies. Stock of chicken producer Pilgrim's Pride was up 7.22 percent. McDonald's dropped 0.63 percent on the news, but was back up 0.12 percent in after-hours trading. Tyson Foods was up 1.53 percent at the close, but dropped back halfway, 0.84 percent, in after-hours trading.
What we know
At the moment, we know that the animal was identified during routine testing at a rendering plant owned by Baker Commodities of Kerman, Calif. Officials admit that the cow came from a five-county area in California's Central Valley, but haven't identified the county, town, or farm from which the infected animal came. The cow was discovered at Baker's Hanford plant, reported
The Fresno Bee
. Because it was discovered at a rendering plant (a nonfood supply location), the implications are much less severe.
The variant of the disease is also much different than the 2003 case. The infected cow evidently was not infected as result of contaminated feed. The Fresno Bee article suggests that the infection may have arrived spontaneously in an older animal. All signs point to there being extremely low risk for someone to contract the virus as result of this case.
News quickly faded
By late last night, the BSE case had fallen from the top news on most internet news websites. Early this morning, the nearby
Fresno Bee
held the BSE case as its top story. But dairy-area newspapers had almost forgotten already. Earlier this morning, the
Milwaukee Journal-Sentinel
moved the story down its home page, requiring two full mouse scrolls. The story was altogether absent from the
Watertown (N.Y.) Daily Times
website's front page.
Meanwhile, the big press sites were still covering the subject. CNN,
Chicago Tribune
, and Fox News put the BSE case as a top story, but added a "no concern" statement in the title. Meanwhile,
The Wall Street Journal
and
New York Times
moved the story farther down the page.
The industry was ready
By far, the biggest difference in 2003 and 2012 BSE cases is industry preparedness. Through regular media and social media (Twitter, Facebook, and other platforms) the industry, including dairy and beef organizations, stood their ground with consistent messaging and landing sites for more information. If you'd like to learn even more, see the sites below, or go to http://bseinfo.org/.
Statement of USDA Secretary Tom Vilsack: http://www.usda.gov/wps/portal/usda/usdahome?contentid=2012/04/0133.xml&contentidonly=true
Statement by USDA Chief Veterinary Officer John Clifford: http://www.usda.gov/wps/portal/usda/usdahome?contentid=2012/04/0132.xml&contentidonly=true
Statement by NMPF:
http://nmpf.org/latest-news/press-releases/apr-2012/national-milk-producers-federation-statement-on-usda-bse-announc
Statement by NCBA:
http://www.beefusa.org/newsreleases1.aspx?NewsID=2458
Centers for Disease Control information page:
http://www.cdc.gov/ncidod/dvrd/bse/
Questions and answers on BSE: http://www.usda.gov/wps/portal/usda/usdahome?contentid=BSE_FAQs.xml&contentidonly=true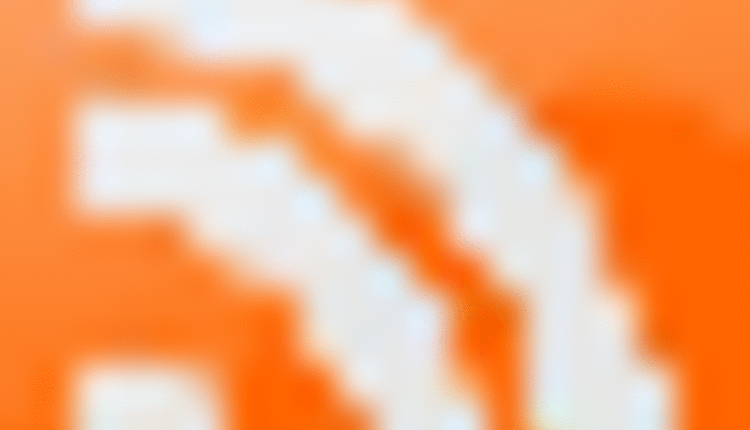 Click the icon to subscribe to
HD Notebook
and get the blog sent to you.