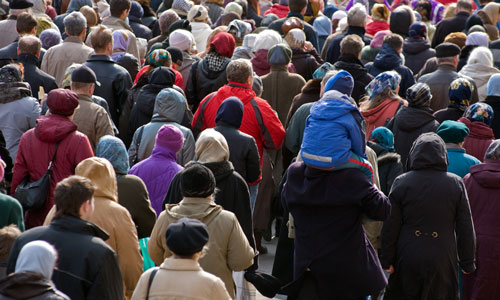 One out of every 15 people in California is there illegally, according to the 2014 update of "Looking Forward: Immigrant Contributions to the Golden State" by the California Immigrant Policy Center.
A key focus of the report is the significant financial impact that immigrants in general have on the most populous U.S. state, which, if it were a country, would have the eighth largest economy in the world. In doing so, it also estimates the portion contributed by illegal immigrants.
Of California's population of 38 million (2012 data), the report estimates the current number of illegal immigrants at 2.6 million (6.8 percent). It also emphasizes the significant contribution they make to the state's total economy - an estimated $130 billion (6.2 percent) of its gross domestic product.
A breakdown of seven major geographic areas in the state show that by far the largest number of them are estimated to live in southern California:
Central Coast region - 125,000
Central Valley region - 330,000
Sacramento region - 83,000
Greater Los Angeles region - 1,100,000
Inland Empire region - 250,000
San Diego/Border region - 200,000
San Francisco Bay Area region - 430,000
From a labor standpoint, the report says illegal immigrants make up nearly 10 percent of California's entire workforce. No industry comes close to relying upon them as much as agriculture, where they make up 38 percent of the workforce. Construction is second at 14 percent.
In the agriculture-dominated Central Valley, the report says immigrants (it does not specify between legal and illegal) account for 85 percent of miscellaneous agricultural worker jobs, including animal breeders, and 83 percent of graders and sorters.
Copies of the report, as well the 2012 and 2010 versions, are available for free on the internet at http://caimmigrant.org/contributions.html.
To comment, email your remarks to intel@hoards.com.