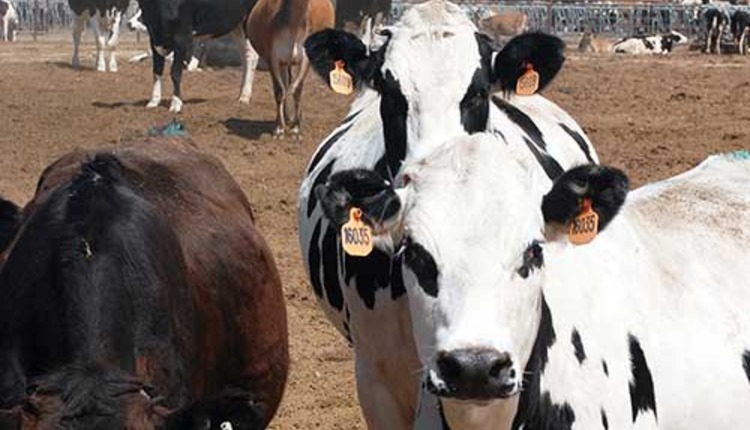 Dairy products aren't the only import that China has cut way back on in 2015.
It has also drastically reduced purchases of replacement heifers, which is making the already weak dairy financial situations in Australia and New Zealand even more challenging.
According to "Chinese Dairy Heifer Demand: Has the Ship Sailed?" just issued by Rabobank, the extraordinary level of purchases that China made from Australia and New Zealand in 2014 (about 144,000 head) has plunged to only 26,000 through September of this year.
Not surprisingly, the steep cutback has choked markets with extra animals and driven down per-head prices by about 30 percent. Heifer prices are low enough, and beef prices high enough, that it is encouraging some Aussie and Kiwi producers to keep heifers and upgrade their herds in spite of below-cost milk prices.
The report gives several reasons for China's cooling interest in heifers. Those include a slowdown in large-scale farm developments, falling profitability due to a 15 percent drop in farm milk prices, a stabilizing of national cow numbers, and rising fertility rates that improve the ability of Chinese dairies to raise enough of their own replacements.
"China should not be ignored, as it will remain the main buyer of dairy cattle in the global market," says the report. "Only a select few countries are still allowed to supply heifers to China, namely Australia, New Zealand and Uruguay. Also, Chinese customers still have a strong preference for the Australian breeds, due to the adaptability to China's climate.
"Rabobank believes China will remain a major market for export dairy heifers," it adds. "So while the ship has not sailed, the trade winds have definitely calmed. Traders and exporters need to factor in that average trade volumes and prices are likely to remain well below 2014 levels over the medium-term, and that there remains considerable potential for annual volatility on both fronts."
To comment, email your remarks to intel@hoards.com.
(c) Hoard's Dairyman Intel 2015
December 7, 2015