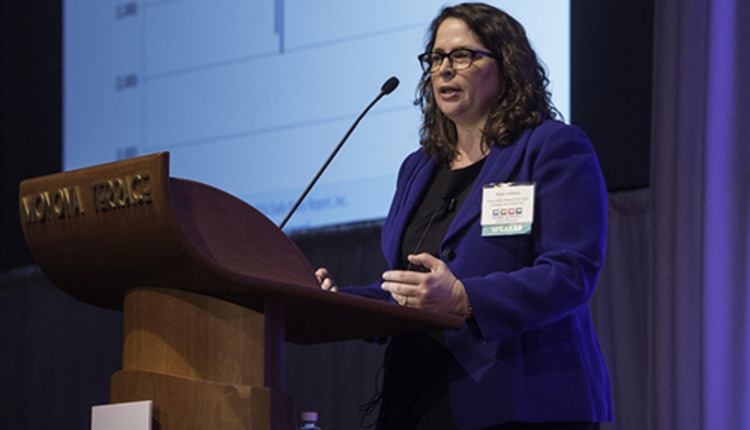 Dairy farmers might not think twice about when Easter falls on the calendar, but the timing is actually very important for dairy markets.
"Easter comes early this year, on March 27," stated Mary Ledman, owner of Keough Ledman Associates, during her presentation at the Dairy Business Association's Dairy Strong conference held in Madison, Wis.
Why does this matter?
Dairy counts on Easter demand to pull some product off the shelves. But, when the holiday occurs early like it will this year, that market demand isn't there when we need it most.
"We'll barely get through the Super Bowl, and then we'll be filling the pipeline for the Easter market," Ledman said. "We'll have Easter prior to our spring flush."
The spring flush of milk production typically peaks in April in California and by mid-May into June in Wisconsin. Without a strong pull from Easter in the second quarter, "It's going to be a struggle on where to put all that milk," she said.
The timing is especially significant this year because we already have a lot of product in storage. Looking at cheese alone, the United States made 11 billion pounds last year, and production is trending up 2.3 percent. There are currently 1.5 billion pounds of cheese in storage, and according to Ledman, those numbers have been holding relatively steady.
Ledman explained that, when dairy product prices are low, buyers go to the market and purchase ahead. With prices higher like they are right now, a lot of buyers play the waiting game. "They see no justification in buying ahead at this point," she said. "As a result, the market doesn't have anticipation that it is going to be short."
With well-stocked inventories and no Easter draw in the second quarter, a lot of milk will be looking for a home later this spring. Unfortunately, that overabundance will likely be reflected in producer milk checks.
To comment, email your remarks to intel@hoards.com.

(c) Hoard's Dairyman Intel 2016
January 25, 2016