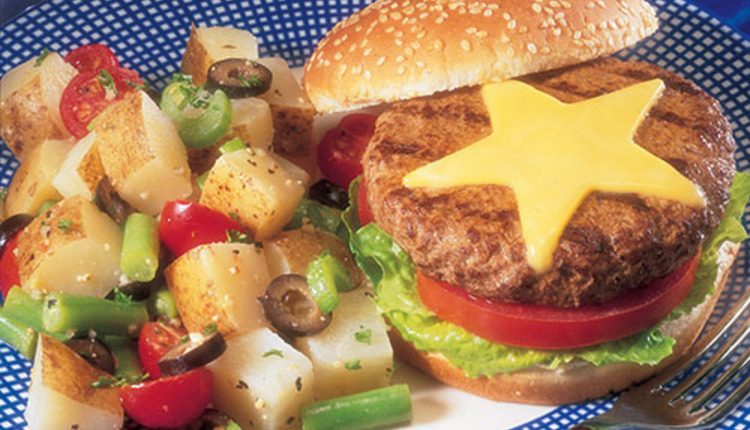 While dairy cows are nearly exclusive contributors to the U.S. milk supply (goats, sheep, and water buffalo contribute miniscule levels of milk), dairy breeds also contribute a significant share of the U.S. beef supply. From 2011 to 2015, 22 percent of all U.S. beef came from either dairy cows or dairy steers and heifers fed out for beef production.
The statement in the headline, "one in five hamburgers come from dairy" really may need a slight adjustment . . . because dairy cows make a larger contribution to ground beef, while fed cattle such as steers put steaks in the meat case and on restaurant plates.
The share that dairy cattle hold in the beef category has been rising slightly in recent years. Not because dairy cattle numbers have been growing, but because the nation's beef herd has been shrinking as of late. That trend toward a shrinking beef breed-based herd has appeared to level off given recent USDA statistics.
In honor of May being National Beef Month, a short slide presentation courtesy of CattleFax has been included with this
Hoard's Dairyman Intel.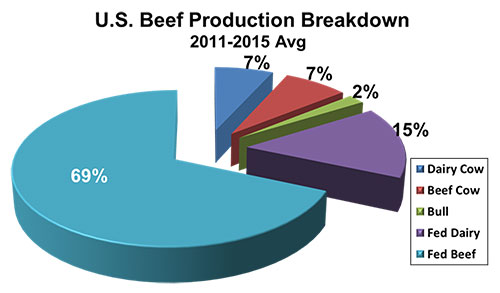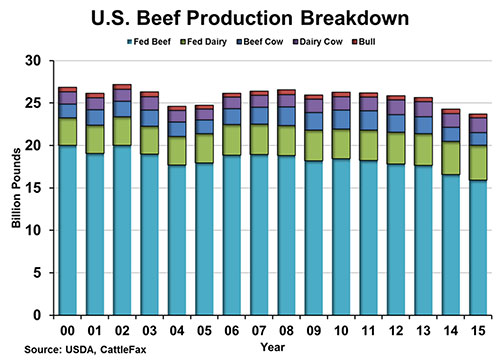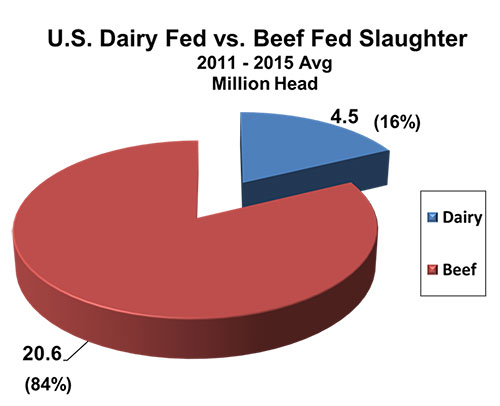 To comment, email your remarks to intel@hoards.com.

(c) Hoard's Dairyman Intel 2016
May 2, 2016