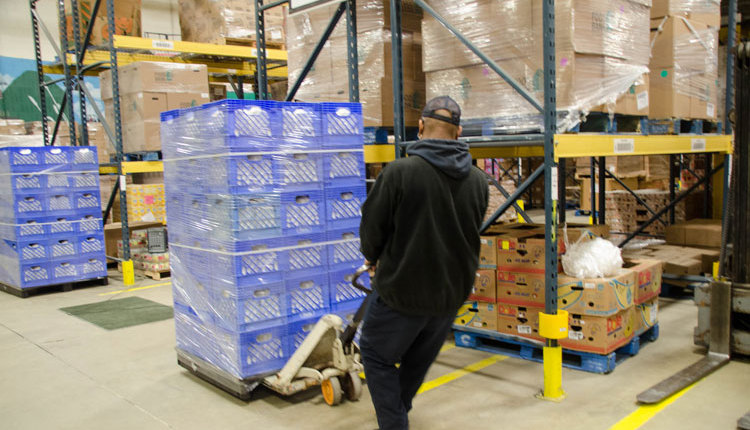 The water crisis and tragedy involving elevated lead levels in children living in the city of Flint, Mich., has been well-reported. This is with good reason, as lead is a toxic element when ingested by people and animals.
As this crisis unfolded, a state of emergency was declared in Flint and donations of bottled water began flowing into the area for residents. In fact, the quick response by concerned individuals had donation centers literally spilling over with bottled water. But affected residents needed food donations as well.
As this was taking place, Michigan State University Extension's Jeff Dwyer offered a different solution, and it involved milk. Dwyer showed that calcium and iron, found in dairy, can help mitigate health risks involving lead consumption.
A 96-hour response
That's when the Michigan Milk Producers Association (MMPA) stepped up in a big way. The 2,000-member dairy co-op quickly developed a partnership with its peers. MMPA partnered with the Kroger Company and Quickway Carriers.
Michigan Milk Producers Association donated the milk, Kroger donated the processing, and Quickway donated the transportation.
There were others too, as the Food Bank Council of Michigan, the Food Bank of Eastern Michigan, the United Dairy Industry of Michigan, and Michigan State University Extension all provided additional support. Between June 2015 and this summer, MMPA has donated approximately 137,950 gallons of milk to food banks in Flint and across Michigan.
In 2016 alone, 589,824 servings were delivered to Flint, Mich., food pantries.
"When we told our members about the project, the response was 'Can we do more?'" noted MMPA's president and dairy farmer Ken Nobis.
With that general consensus, the project continued to fill a definite need.
A repeat performance
In 2017, MMPA and Kroger found a unique way to celebrate important milestones.
With Michigan Milk Producers Association turning 100, and with Kroger turning 50, MMPA and its consortium stepped up once again — this time to donate 150 gallons of milk a day. For those doing the math . . . that's 100 gallons each day for MMPA's 100th Birthday and 50 gallons each day for Kroger's 50th Birthday.
All told, the group will donate 54,750 gallons of milk for a remarkable 876,000 servings to the Food Bank Council of Michigan in 2017 with a portion of the donation earmarked for Flint city residents caught up in the lead water crisis.

© Hoard's Dairyman Intel 2017
July 3, 2017